Posted on
November 7th, 2018
by

I got a new amiibo figure that I thought I'd share with you all.  It's the Dark Souls amiibo!  This one proved to be one of the hardest for me to get, as it was a GameStop exclusive.  I hate it when they do that!  Also, I've never played a Dark Souls game, nor do I plan to, so I got this amiibo simply for collection purposes.  So I don't have much to say about it either.
Anyway, here it is in the box.
And here it is out of the box.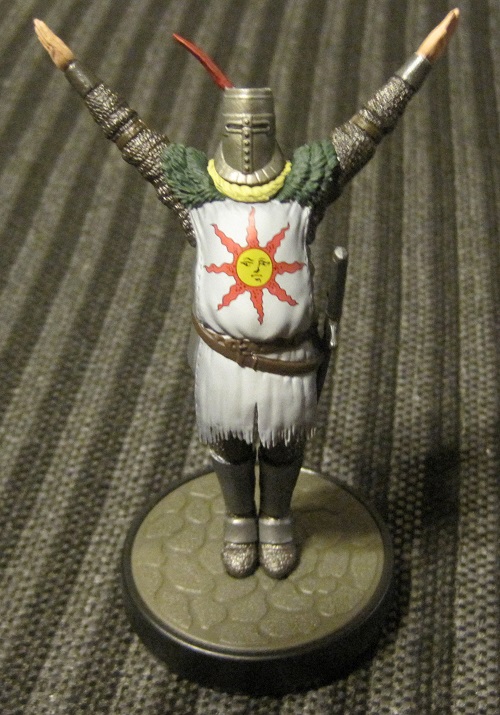 It looks like he's saying, "Yawn, I'm sleepy," or "I just ate a sandwich thiiiiiis big!"  I don't know, I don't play these games.  According to the back of the box, you can scan this into the Switch Dark Souls game to unlock the "Praise the Sun gesture" whatever that means, but you can also unlock it in the game as well.  And that's all I know!  Later!  –Cary