Posted on
July 14th, 2023
by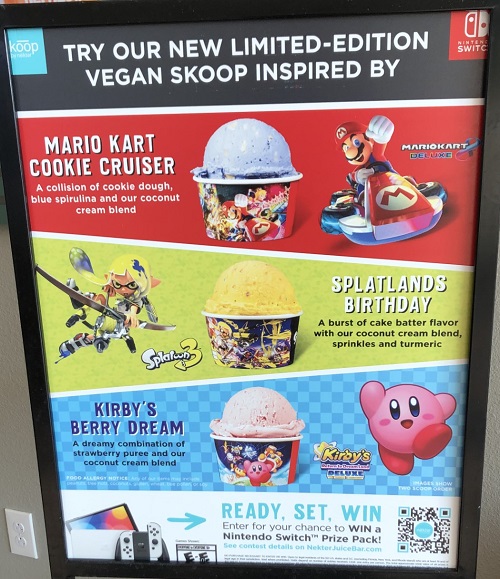 This Summer, Nintendo and Nekter Juice Bar are teaming up to bring us some flavors inspired by popular Switch games.  Last year Nintendo did the same thing with Cold Stone Creamery, which made me sad because they had a Kirby flavor but there isn't a Cold Stone Creamery near me!  But for some reason, there are TONS of Nekter Juice Bars around so I got to try all three flavors here!  So let's take a look at them!
Here's a bigger picture of the sign advertising the flavors.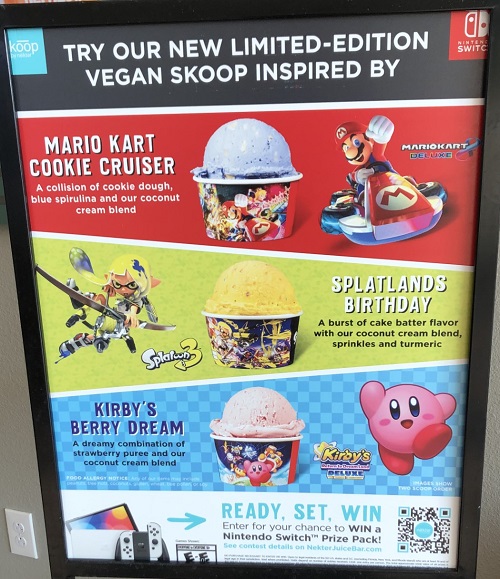 And here's the requisite contest that goes with it.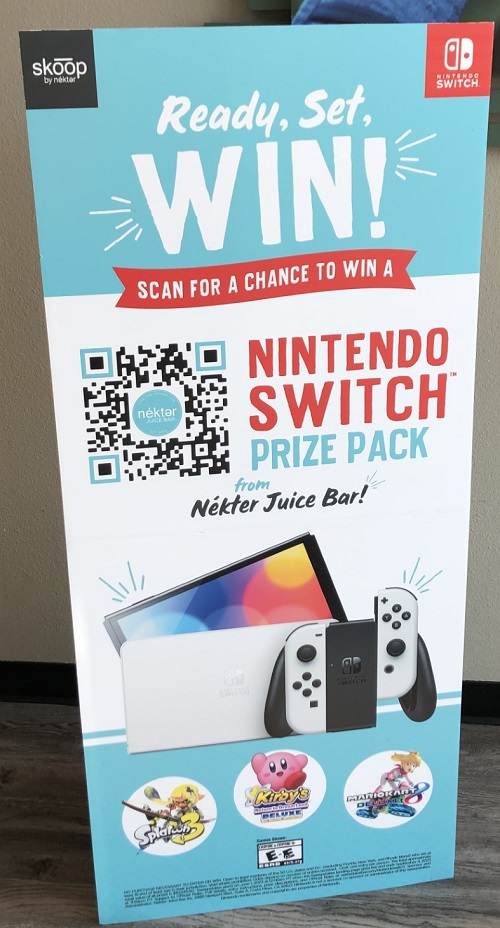 And here are the flavors.  Keep in mind that since this is a 'juice bar,' these are healthy ice cream alternatives.  So they don't taste quite as good.  At least not to me anyway.
Mario Kart Cookie Cruiser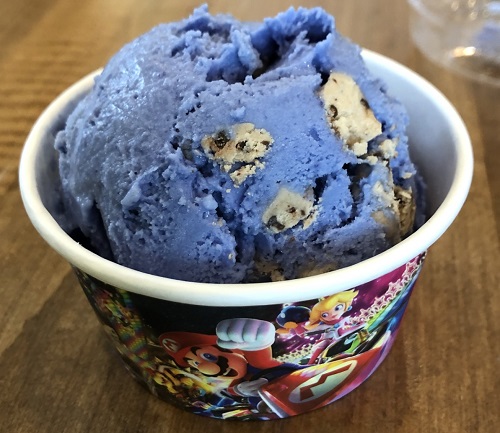 This one reminds me most of the blue Cookie Monster ice cream you can get at Braum's.  Braum's is an ice cream and hamburger chain found in the Central South states, like Texas (where I live).  The neat thing about Braum's is that some of them even have a mini grocery store where they sell tubs of their ice cream and other mostly dairy products.  Anyway, the Mario Kart flavor doesn't taste as good as the Cookie Monster one, but the cookie crumbs mixed in do help.
Splatlands Birthday
The Splatoon 3 flavor is supposed to be birthday cake I guess.  But to me it just tastes like sprinkles mixed in that imitation iced milk.  I hope I never get a birthday cake like that.  Definitely the weakest of the flavors.
Kirby's Berry Dream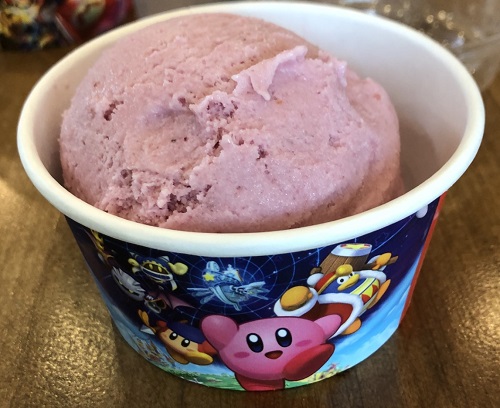 I was glad they had a Kirby flavor.  The strawberry flavor in this one is STRONG!  It'll knock your socks off!  Further proof that Kirby is the best Nintendo character!
And those are all the flavors!  Let me know what you think in the comments section.  I think this promotion runs through the summer of 2023.  Later!  –Cary