Posted on
January 31st, 2012
by
Hi there! I'm G.P., the Gamer Puppet! GamingWithChildren.com reviewer Cary Woodham just bought the Collector's Edition of the new 3-D fighter Soul Calibur V, and he asked ME to "unbox" it and show you all the cool stuff you get! So let's take a look!
Before we get started, I'd like to point out that Soul Calibur V is rated T for Teen. Even though it's a fighting game, it's not very bloody or gruesome. Most of the objectionable material comes from some of the fighters, mainly a few of the curvy female scrappers who look like they're about to fall out of their clothes! But even so, the past Soul Calibur games were great for teens and older gamers, both fighting game novices and experts alike. Cary can't wait to dig into this new one, so let's hurry up and unbox it!
OK, here's the box that it all comes in. The box is shaped like a big, thick, hardcover library book with a spine and everything!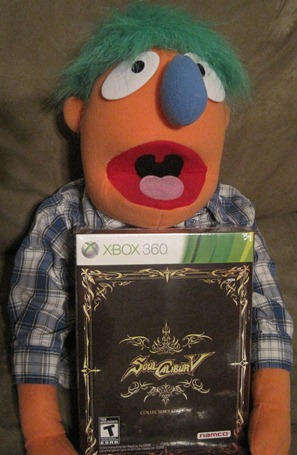 Inside the book is a "Making of Soul Calibur V" DVD. The other side of the book has a velvet lining and bookmark, and the artbook and game fit here.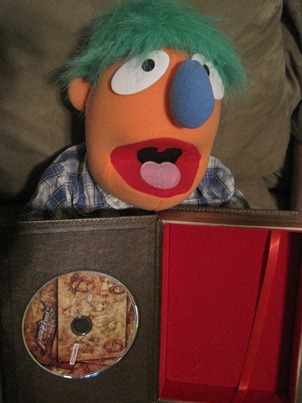 And of course here's the game. Can't wait to play it!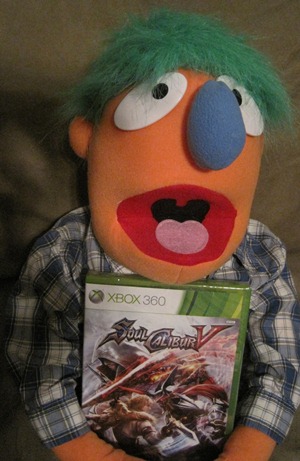 And here's the hardcover artbook with cool pictures of the fighters. But I won't show any to you!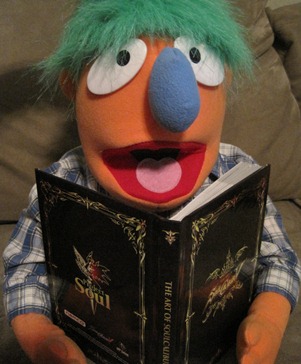 Well, OK, here's the back of the artbook where the Soul Calibur V CD soundtrack is. Oh yeah, there's also a sheet of paper with codes to download some other stuff.
Since Cary pre-ordered the Collector's Edition at GameStop, he got another extra little goodie: a silly looking Ivy Valentine bobble head (she's one of the characters in the game). Cary says Ivy is creepy. Speaking of which, when you pre-order a game at GameStop, the day before you usually get a recorded message saying your game will be in the next day. But for Soul Calibur V, the message on Cary's answering machine was a recorded message from Ivy! It was pretty weird, but still a funny idea.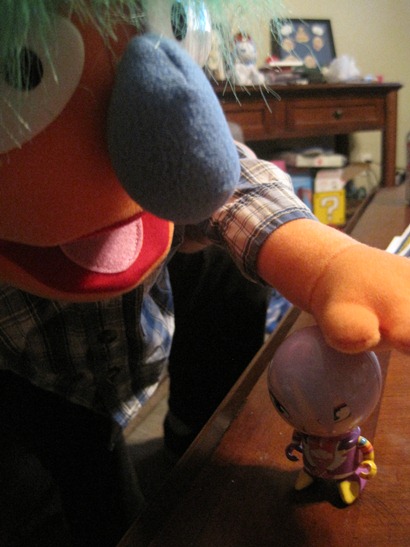 And that's all the neat stuff you get! It's a pretty good deal for a Collector's Edition. Later on, after Cary plays the game a bit, he'll probably write a blog about all the characters in Soul Calibur V. See ya soon! –G.P.