Posted on
February 10th, 2012
by
I have to brag on my brother Jeff a bit. He started a new hobby involving making pictures with Perler Beads. This kind of craft has been around for years, but lately a lot of crafty gamers have used them to make 2-D game sprites with the beads. I don't know how all of it works, but you can find tons of resources about it on the Internet. I just wanted to show off Jeff's first pieces.
His first one he did was Kirby, made for me! I suggested he start off with something simple, like Kirby. He agreed because he wanted to get rid of the pink beads anyway.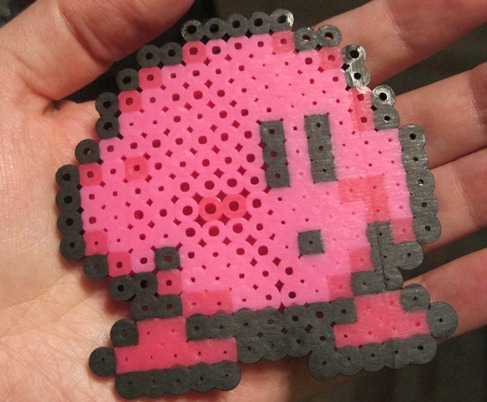 His next one was from Excitebike, one of his favorite NES games.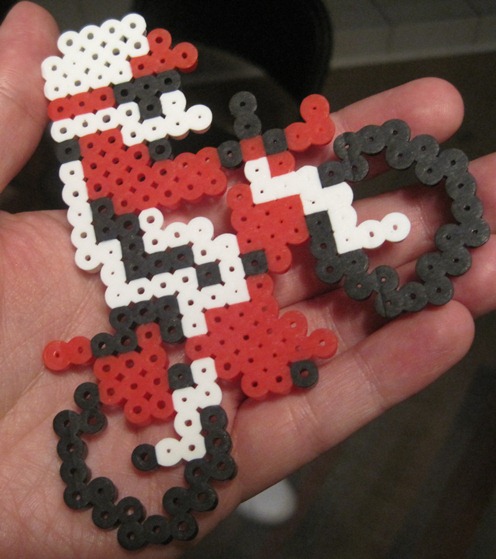 I think his next one will be Cutman from the Mega Man games. When he makes a bunch more, I'll post more pictures!