Posted on
September 15th, 2012
by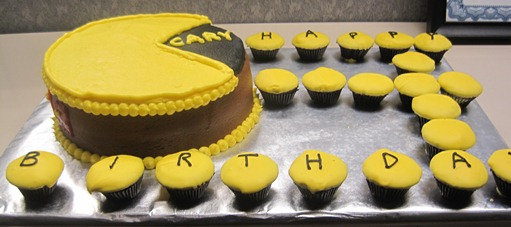 Today, September 15, is my birthday, so during work on Friday, a co-worker brought in a birthday cake she made. Since it is video game related, I thought I'd share with you all some pictures of it. It's a pretty neat cake!
Here it is viewed straight on: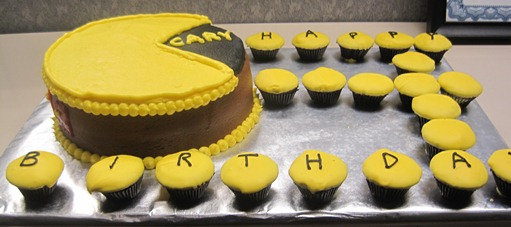 And here is another angle showing the side of the cake that had ghost monsters on it: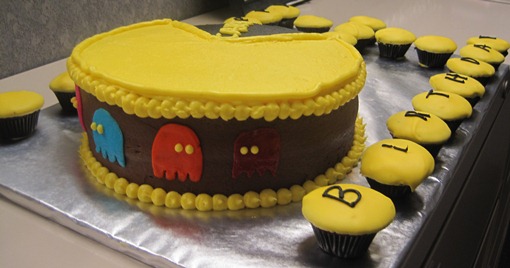 And here's the cake at an angle.