Posted on
November 21st, 2012
by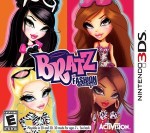 The Bratz gang, based on the popular toy doll line, have opened their own stores in the mall and need your help. Design clothes, pick outfits, decorate your store, and help out customers in Bratz Fashion Boutique for 3DS and DS (3DS version reviewed here.
First, choose one of four Bratz characters. Each one has their very own store, but you can help run all of them, no matter who you choose. You'll just have that one character for trying on clothes. Each day at the mall you'll have objectives to complete. Finish those to move onto the next day. You may have to design clothes with a series of mini-games similar to the ones found in the Cooking Mama titles. Use the stylus and touch screen to roll and cut out fabric, use a sewing machine, and more. Other times, you may have to help out a customer and select outfits and makeup for them to wear, or swipe the stylus on clothes to scan them to earn money.
By playing these games and succeeding, you'll not only earn money, but unlock new outfits, pictures, and décor for your stores. Do well enough and you'll earn stars, get enough of those and you'll be able to put on your very own fashion show.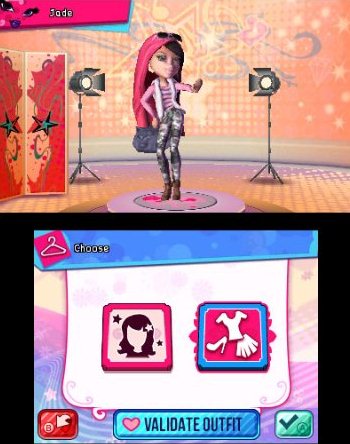 Kid Factor:
Reading skill is needed for the conversational text, but the games have instructions with spoken voice. The games are pretty easy to play, so young players shouldn't get too frustrated. If you're OK with your little girl playing with the Bratz dolls, they'll be OK with the game, too. This one probably won't interest anyone else, but little girls who love the toys may enjoy it. Bratz Fashion Boutique is rated E for Everyone.