Posted on
March 13th, 2013
by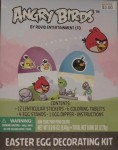 Happy Easter, everyone! (It's at the end of March) Just wanted to share something I found at the store (Target), that's both Easter and video game related. It's an Angry Birds Easter Egg Decorating Kit! Not sure what Angry Birds and Easter have in common, but I guess birds do lay eggs. But oh well, it's all in fun, so let's take a closer look.
Here's a bigger shot of the front of the box:
And here is a shot of the back of the box. Looks like it comes with all the standard Easter egg decorating kit stuff. Stickers, egg stands, dye, egg holder, etc.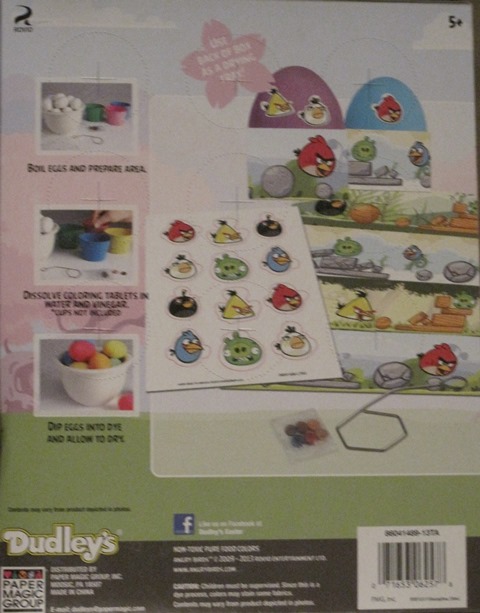 So if you are wondering what I'll be doing this Easter, now you know!
Bonus Round: Street Fighter X Sanrio Arcade Stick
I didn't really know where to put this piece of information, but since we're talking about two things that shouldn't go together, here's another one. I've never been in the market for a fighting game arcade joystick, but if I were to get one, I think this would be it. Sure, it's pink and has Hello Kitty characters on it. But they're all dressed as Street Fighter characters! How crazy is that?