Posted on
August 19th, 2013
by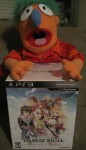 G.P. the GamerPuppet here, with another limited collector's edition of a game to unbox! This time it's Namco Bandai's newest entry in their flagship Tales RPG series: Tales of Xillia for PS3! Click here to take a look at all the stuff you get inside!
Here's a closer look at the front of the box:
The box is so big; even I could fit inside it! Even the box is cool; with Velcro straps on the front flap that let you open up the front to see what's all inside. Plus, even the top tabs have artwork on them!
Some of the stuff you get inside includes the game (of course), a little hardcover art book, and a CD soundtrack. Cary isn't as excited about this soundtrack because all the Tales games except one have music written by the same game composer, and Cary's not a big fan of Motoi Sakuraba. However, the one Tales game that didn't have music written by him was Tales of Legendia. That game's music was done by Go Shiina, which is actually Cary's favorite game music composer and one of the reasons why Legendia is Cary's favorite Tales game, even if it's considered the black sheep of the series. Cary says it's too bad Legendia didn't get a collector's edition like this.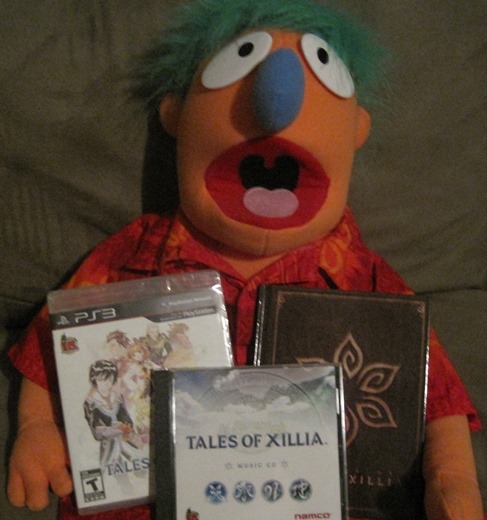 And finally, the item that took up most of the box is this figurine of one of the main characters in the Xillia game! It's a pretty big figure, too, at just over 8 inches!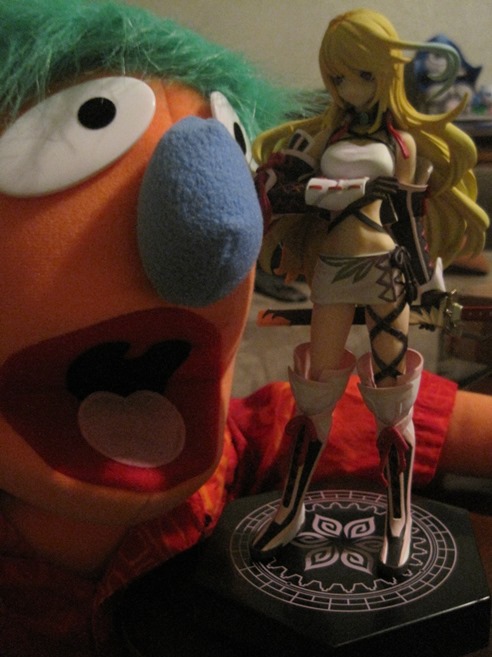 And that's all you get! Even though Cary bought this game, he won't be playing it right away. Not enough time right now. But he knew that if he didn't get the game right away, he wouldn't be able to get the Collector's Edition. So he'll just play the game later. In the comments section, post what your favorite Tales game is and what you'd like to see in a collector's edition of it! Later!