Posted on
December 2nd, 2013
by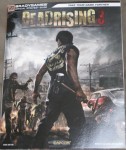 If you were lucky enough to get an Xbox One, one of the games you're probably enjoying right now is Dead Rising 3. In the first game, you explored a zombie-filled shopping mall, in the second, a group of casinos and resorts. And in the third game, now you get to explore an entire zombie infected city! If that seems a bit daunting, luckily BradyGames has a strategy guide for you! Let's take a look:
In the new game, you play as a mechanic trying to escape the city. The first part of the guide talks about your character's abilities and upgrades, as well as the game's basic features. But the meat of the guide is dedicated to the walkthrough, with maps of the city and detailed instructions on how to complete objectives. Here's an example of one of the map pages.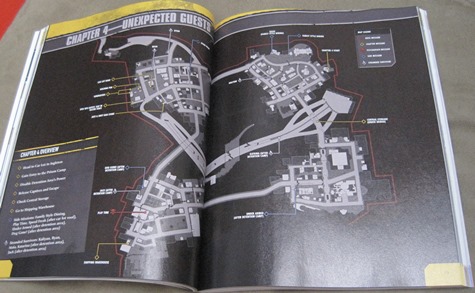 The walkthrough also details side quests and bosses. Here's an example of one of the bosses you'll face: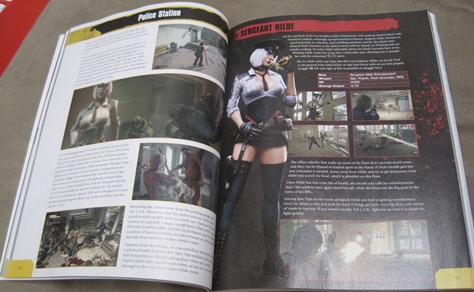 After the walkthrough, the guide shows you Survival Training, all the weapons you can acquire and combine, cars you can drive, and clothes you can get. Here's a page with some of the outfits you can have in the game. Note the Mega Man X suit on the bottom left! I wonder if Servebot heads made it back in this game, too.
After that you can read about all the food items you can pick up, enemies, collectibles, PP Trials, and Achievements. Overall it looks like a pretty good guide for Dead Rising 3. Keep in mind that the guide is based on an M rated game, though.