Posted on
January 9th, 2014
by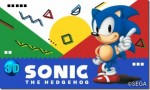 Not much can be said about Sonic the Hedgehog that hasn't already been said. Since the early 90's, he's been SEGA's mascot and I haven't met a kid yet who didn't like him. And now you can play his very first game with 3-D graphics by downloading it on the Nintendo 3DS eShop.
SEGA's given gamers plenty of chances to try Sonic's first foray into gaming, so I don't think I need to describe it too much. It's a 2-D platformer where you jump and spin into robots to destroy them, and defeat Dr. Robotnik's mechanical boss creations at the end of each world.
This version of the game comes with some extra features and options. I've been blind in my left eye since birth so I can't see the 3-D effects, but I've heard they're done very well. You can also toggle various emulation options; make the screen look like an old retro TV, and other things. Plus, you can turn off and on Sonic's spin dash move that he actually didn't have until the second game, and you can choose to select which stage you start on. Personally, I'm not a huge fan of Sonic's first title, but I know many are, so if you liked his first game, you may enjoy playing it again with 3-D graphics.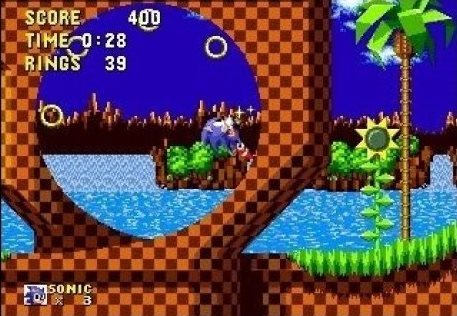 Kid Factor:
3D Sonic the Hedgehog is rated E for Everyone with an ESRB descriptor of Mild Fantasy Violence. Sonic just spins into robots that explode when defeated, and he falls off the screen when an enemy gets him. Reading skill isn't necessary either. Kids love Sonic, and they'll probably enjoy playing his first game, but it is very difficult and younger gamers may get frustrated.