Posted on
March 6th, 2014
by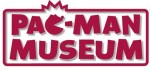 Now you can go on a dot-munching, ghost chasing tour with Pac-Man Museum, featuring ten of Pac-Man's most famous arcade and console outings. Go from the game that started it all in the original Pac-Man, released in 1980, all the way up to Pac-Man Battle Royale, which was just released in arcades a few years ago! Pac-Man Museum is available for download on 360, PS3, and PC, but reviewed on 360 here.
The games featured in this collection include Pac-Man, Super Pac-Man, Pac & Pal, Pac-Land, Pac-Mania, Pac-Attack, Pac-Man Arrangement (PSP version), Pac-Man: Championship Edition, and Pac-Man: Battle Royale. For a limited time, you can download Ms. Pac-Man for free, but I think that should've been included already as a given. Check back tomorrow, as I'll go over each game on this collection in detail in my Pac-Man Museum tour blog!
You can change various options for each game, but if you do, your scores won't be posted to online leaderboards. You can also earn stamps for each game when you reach a certain milestone, like scoring a certain number of points, or eating a certain number of ghosts. These stamps unlock various characters and decorations you can view in Pac-Man's room. Although this seems kind of useless, as the characters are from the awful computer animated Pac-Man and the Ghostly Adventures cartoon show.
Pac-Man Museum is a nice collection of some of Pac-Man's best games, but Namco could've gone the extra mile to make this one even better, I think. The version of Pac-Man Arrangement on here is from the PSP, but there was a far superior Pac-Man Arrangement game in arcades they could've put in here also. We got Championship Edition, but not the DX version. A lot of titles were omitted, like Pac-Man Plus. And what about having more console classics like Pac-Man 2: The New Adventures? Of course I know not to expect any Pac-Man games Namco didn't even make, like Jr. Pac-Man, but it would be nice to see those on a collection for once. Plus, aside from Pac-Man Battle Royale, you can play most of the titles on this collection on various Namco Museums anyway, plus more classics.
Kid Factor:
Pac-Man Museum is rated E for Everyone with an ESRB descriptor of Mild Fantasy Violence. I never considered Pac-Man violent, but I guess he does eat ghosts. Honestly, though, I would consider Pac-Man to be THE video game that defined my childhood. It was really the first arcade game I ever played, and I think it is a great game to introduce kids to video gaming with. Reading skill is helpful for the menus, but the games are pretty easy to figure out just by playing.