Posted on
July 11th, 2016
by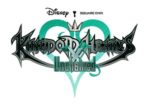 Kingdom Hearts is one of the most popular game series for developer Square-Enix, and now the latest game in the lineup is a free-to-play title on iOS and Android devices (reviewed on iPad here).  The games successfully merge Disney stars and worlds with famous Final Fantasy game characters in a fun and colorful action RPG.  This new game is supposed to take place in the storyline before any of the others, although I really couldn't tell.  You'll first design and create your very own Keyblade warrior's look and outfit, and then send them off on a touchscreen adventure!
In the main story mode, you'll enter short levels where you must defeat a certain kind of target Heartless enemy to pass the stage.  In each level are side missions that will give you items if you complete them.  Some of the side missions require you to defeat all enemies in one turn, or defeat a certain kind of Heartless.  Guide your character around the screen by using your finger on the touch screen, and when you bump into a Heartless, a battle ensues.  Fights are turn-based, and you have a certain number of moves before your opponents attack.  Tap on a single Heartless to hit them one at a time, or swipe the screen to attack all at once.  And that's the gameplay in a nutshell.  Pretty basic, really.
Your moves are represented by medals that you collect and earn in the stages.  These medals have various Disney and Square characters on them, like Mickey, Stitch, Hercules, Yuna, etc.  Similar to other mobile games like Puzzle and Dragons, you can combine medals to level them up and evolve them for stronger attacks.  By collecting materials, you can upgrade your keyblades, and eventually you can add more medals (and moves) so you can have more combos in battles.  If you have enough points, you can also swipe on medals during battles for even stronger attacks.  Aside from the main story mode, you can also participate in weekly events that'll help you level up, go on online battles with friends, and challenge a coliseum.  You can also spend earned coins to buy outfits and perks in skill trees.  And that's pretty much the game in a nutshell.
While the game is easy to understand and has a high level of polish for a free-to-play game, the battles are very repetitive and you hardly see anything new.  They recycle many areas from past Kingdom Hearts games, like Snow White, Alice in Wonderland, and Aladdin.  In fact, those are the only areas I've seen and I got pretty far.  It would've been nice to see some new worlds or gameplay tweaks as you progress.  I do like the more cartoony style of graphics, but the backgrounds are very static and remind me of those old Colorforms playsets (now I'm aging myself), and you travel to the same areas over and over again.  One nice thing is that there aren't many annoyances that you find in other free-to-play titles.  You don't have to wait too long to keep playing (I never did), and they don't bombard you with ads trying to get you to buy more stuff.  If you like Kingdom Hearts, I say give this game a try since it's free, but I think only the most die-hard fans will stay interested.
Kid Factor:
While you do smack around shadowy enemies with a giant key and magic attacks, characters just disappear in a flash of stars when defeated.  It's no worse than any other Kingdom Hearts game, and it's Disney so it's fairly family-friendly.  Reading skill is needed for the text, and parental supervision is recommended for the in-game purchases.