Posted on
January 23rd, 2017
by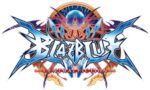 BlazBlue is a series of popular 2-D fighting games by Arc System Works, makers of other well-known fighters like Guilty Gear.  Now the latest in the BlazBlue series is available to play on Sony's current home consoles, but reviewed on PS4 here.
The BlazBlue games have always had fantastic 2-D animation and decent gameplay, but I really can't tell much difference between this one and the last few.  The story is different (I think), and there are probably some new characters to play as (32 in all), but otherwise it just looks like more of the same.  But if you are a big fan of the series, that's a good thing.
One thing I do like about this series is that there is plenty to do in single player mode.  So you don't have to worry about always being connected online to play.  There is a story mode, which like the other games in the series, is overly long and convoluted.  It took me 25 minutes of wading through text and animation just to get to the first battle, and I opted to skip out on the background of the events before this game, which would've taken me another 30 minutes!  I hear there is also a BlazBlue anime which is equally as convoluted.
There is also a training mode where you can take lessons on how to play as well as practice moves and take on challenges for each character.  Although I think the audience for this type of game already knows how to play.  The meat of the gameplay can be found in Arcade Mode, where you battle a set of eight fighters with each character.  But even then, each fighter has three acts to go through, so it's longer than normal.  There are also VS., gauntlet, score attack, and time attack modes as well.  Of course there is a Network Mode for when you want to play online.  There is also a gallery mode where you can use points earned in the game to buy artwork, character colors, voices, and other goodies to view, as well as toggle various options.
While you can set the difficulty to easy, I think the majority of people who will get the most out of this game are fighting game experts.  While it may be more of the same, if that means more good gameplay and excellent anime styled art, I think it'll please fans of the series as a whole.  Can you guess my favorite BlazBlue character?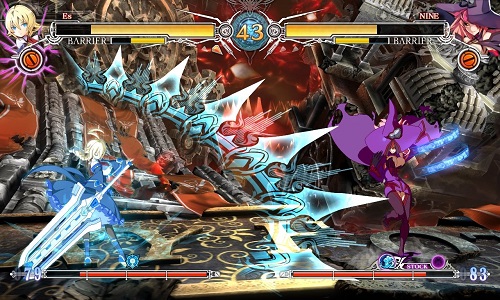 Kid Factor:
BlazBlue Central Fiction is rated T for Teen with ESRB descriptors of Blood, Language, Partial Nudity, Sexual Themes, and Violence.  I don't really notice too much blood in these games, but you do fight other characters with crazy moves, so it is violent in a cartoony anime way.  There is some bad language but I found it was used very sparingly, and in the text only.  Reading skill is a must for this game, by the way.  Some of the female characters wear revealing outfits and have innuendos, so that's where the Partial Nudity and Sexual Themes come in.  I think the game would be OK for teens who are used to watching more adult anime cartoons.