Posted on
February 17th, 2017
by

Yoshi's Woolly World was one of the best games on the Wii U in 2015.  And now it's on the 3DS, too.  They added a few new features to the 3DS version, but not enough to make me want to buy it again.  Don't get me wrong, I LOVED the game on the Wii U, but I just didn't see the need to buy it again.  At first I thought I'd have to, since the 3DS version also comes packed with a Yarn Poochy amiibo.  But luckily, I found out that I could just buy the Poochy amiibo separately, so I just did that.  So here are some pictures if you're interested.
Anyway, here is the Yarn Poochy amiibo in the box.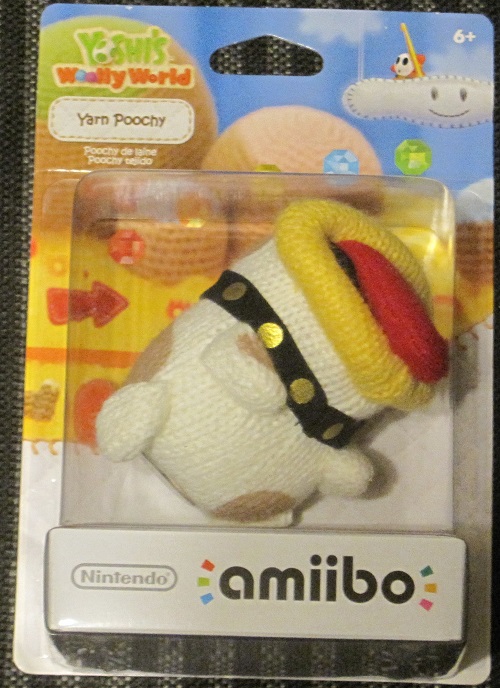 And here it is out of the box along with his Yarn Yoshi friends!
I always found Poochy a very weirdly designed character.  He's supposed to be a dog, but a dog's distinguishing characteristics are their ears.  And Poochy has none, so he just looks really odd to me.  But I do like his little tail and he's still a cute little yarn amiibo.