Posted on
March 3rd, 2017
by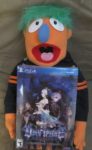 Hey there! G.P. the GamerPuppet here!  How long has it been?  Like…TWO YEARS?!?  Anyway, for Christmas, Cary got the Odin Sphere Left…luft…Leifthrasir (my gosh why is that so hard to spell, much less pronounce) Storybook Edition.  It's the special edition of the re-release of Odin Sphere on the PS4, and it comes with lots of neat goodies.  So Cary had me unbox it to show you all what's in it!
Cary got Odin Sphere on the PS2 a long time ago, and he really liked it.  It's a 2-D action hack and slash game with very artful graphics and an item management system that's actually really fun!  The game has a lot of likable characters and it was made by VanillaWare, who also made Dragon's Crown and Muramasa.  Cary hasn't played the Odin Sphere re-release yet, but he hopes to soon.  Anyway, here is a bigger picture of the front of the box.
So let's say you didn't like that box art.  Well you're in luck because that was just the sleeve.  The inside box art looks like this.  It's a box in a box!
And the back has a map of the land!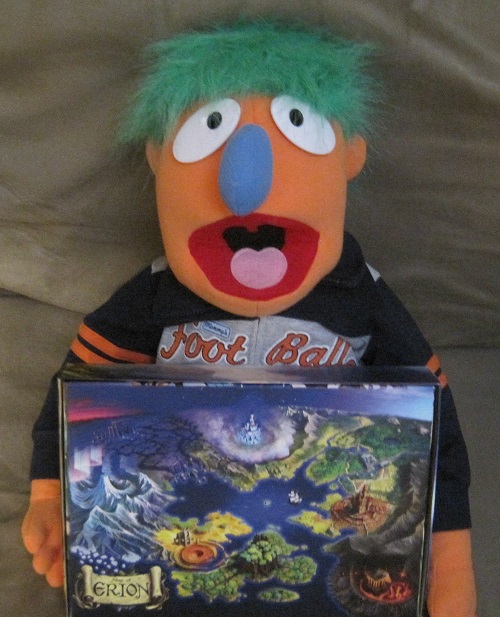 Of course the most important thing is the game.  It comes in a nice metal case with some really neat artwork on the sides.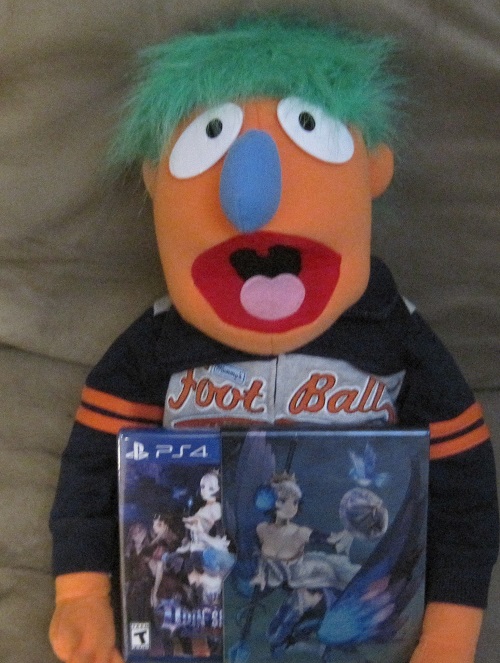 There's also a print of Alice and Socrates, but I wasn't really impressed with it.  It's just some artwork on card stock.  Cary said he'd rather have a soundtrack or something.  What's neat is that when you start the game, you actually control Alice as she gets a book to read, and the book you read is the adventure in the game!
The special edition does come with a pretty nice artbook, though.  Here's a sample of one of the pages.
And last is a t-shirt.  It's a large size, but I think it's still too big for me!  Cary wishes it were XL, as he prefers how that size fits him better. Also, if you've never played Odin Sphere before, you'd have no idea what this shirt means.  Heck, it's been such a long time since Cary played the original Odin Sphere, that he didn't remember what this shirt had on it at first (it's a recipe to make a potion in the game, supposedly).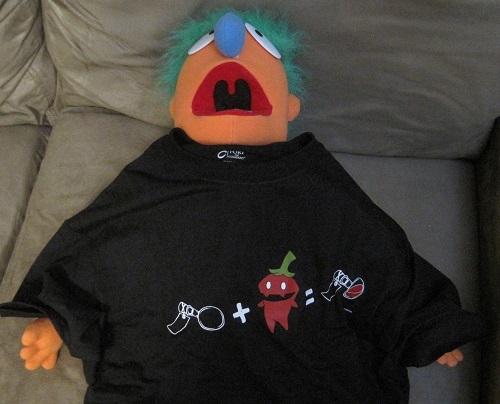 And that's all that's in there!  Cary wishes the shirt had different artwork on it and was XL size, and maybe the special edition could've used a soundtrack, but overall it's a pretty decent package.  So until next time, later!