Posted on
March 6th, 2019
by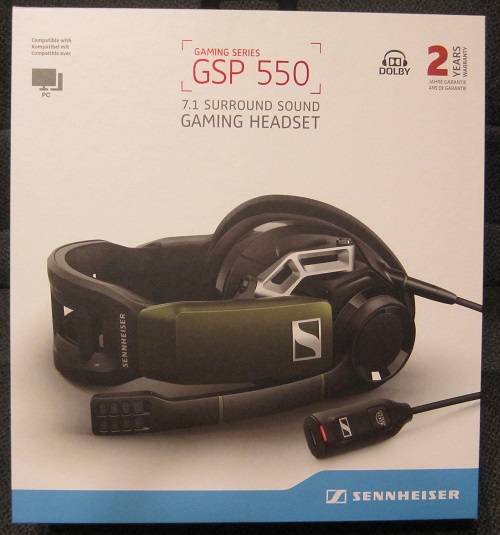 Even though I mostly write game reviews, I've also written reviews on gaming accessories ever since my days at The Dallas Morning News more than 20 years ago.  And I think the Sennheiser GSP 550 gaming headset is probably one of the most high end headsets I've ever reviewed.  So if you do a lot of PC gaming and take it very seriously, you may want to check out this review and see if this headset is right for you.
Here is a bigger picture of the box.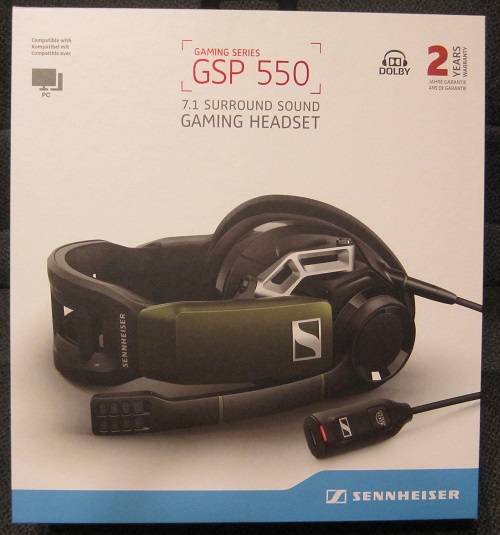 And here is the headset out of the box.  I love the green coloring on it.  I'm not sure if you can get it in any other colors, but that particular green is one of my favorites, so I'm happy with it.
The headphones fit comfortably and are easy to adjust and stay that way on your head.  It feels very comfortable and durable, too.  The noise cancelling microphone is very nice, especially if you're into streaming games and talking while you play.  There is a knob on the right side for adjusting the microphone volume, too.  The headset comes with two cords that you connect together.  On the cord you can push a button to switch to Dolby sound.
My only gripe with this headset is that it looks like it's for PC only, as you plug it in to a USB port, and must follow install prompts to get it working on PC.  I couldn't find any way to use it on my PS4 or Switch.  For the price of the headset, I would've liked for it to be more versatile.  If there is a way to get it to work on consoles, I'm not tech savvy enough to figure it out.  But as a PC gaming headset, which is what it's designed to be, this is one of the nicer ones for sure.