Posted on
October 4th, 2019
by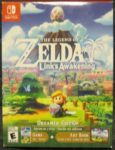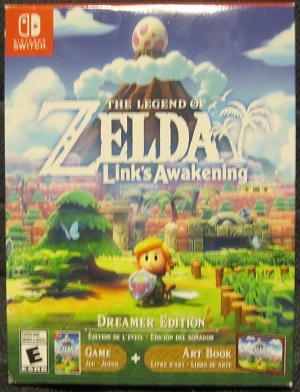 Link's Awakening is my number one all time favorite Zelda game, so I was excited for the Switch remake.  So much so that I bought the 'Dreamer Edition' which includes the game and an art book.  So I thought I'd show it to you here along with the Link's Awakening amiibo figure and more!
The 'Dreamer Edition' is like a special edition but I think you can only get it at GameStop.  That's the only place I saw it for sale anyway when I ordered it.  I hear that if you bought the game from Target, you got a couple of pins.  That sounds neat, but if I had to choose between pins or a hardcover art book, I'll take the art book.  Here's a bigger picture of the box.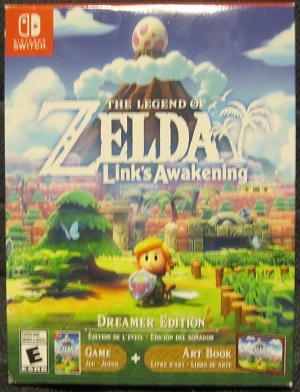 And here's a picture of what's in it.  You get the game of course, and the art book is hardcover and a fairly good size, too.
Here's one of the pages inside the art book.  I'm not going to show more than this, though, because there are quite a few spoilers in the book! It's a neat book, though.
I also got the Link's Awakening amiibo figure because of course I would!  Here it is in the box.
And here it is out of the box, along with the keychain I got at PAX West.  Zelda amiibo figures will give you rooms and things you can use in the chamber dungeons you can build, and this amiibo will let you fight Shadow Link in those dungeons!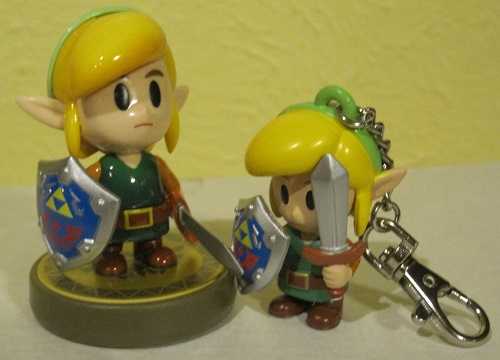 I want to make it clear that the Link's Awakening amiibo is sold separately from the Dreamer Edition of the game.  And the keychain in the picture is not even sold in stores at all, as far as I know.  It was just a giveaway if you played the Link's Awakening demo at E3 or PAX.  It was my favorite goodie I got at PAX West.  –Cary