Posted on
February 7th, 2020
by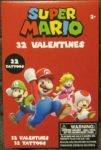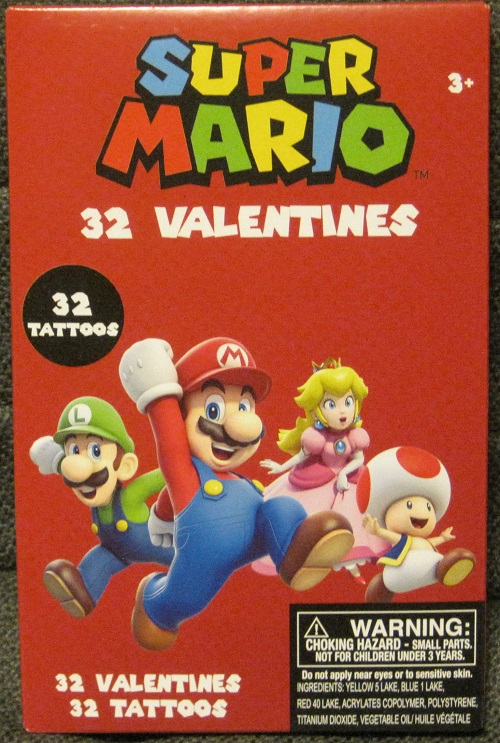 You know those cheap paper valentines with popular cartoon characters that you'd give out to your classmates on Valentine's Day?  Or maybe your kids do that now?  Well they make Mario ones and I wrote about them last year.  They're doing the same thing this year, but the valentines are a little different so I'm writing about them again!
Here's a picture of the front of the box.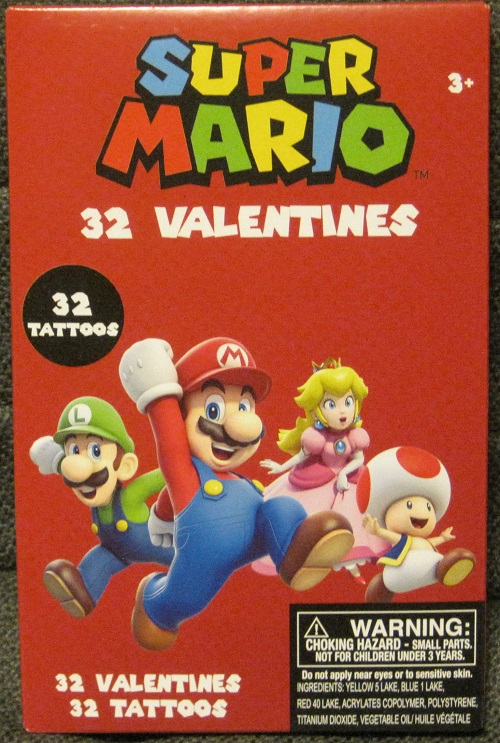 And here's the back of the box.
Looks like they've added some varied color backgrounds to the valentines, as well as including some other characters like Bowser and the three main princesses.  Also instead of stickers, they give you temporary tattoos.  What video games would you like to see on a valentine?  Happy Valentine's Day!  Later!  –Cary