Posted on
October 23rd, 2020
by
Got a couple of video game themed scratch off lottery tickets I thought I'd show you all.  These are from the Texas Lottery, so if they're not in your state, they may be soon or have already appeared.
The first is Space Invaders.  Got this one fairly recently.  Found out you can just scratch off the bottom and scan it with your phone to find out if it's not a winner.  It wasn't a winner.  Too bad, since it was a five dollar scratch off.  Here's a bigger picture.
The next ones I've had for about a year or so.  I could've sword I already took pictures of these and wrote an article about them here, but I couldn't find it so I'll post it again.  Anyway, they're called "Pac-Man Slots" and I've already scratched these off.  Again, no winners.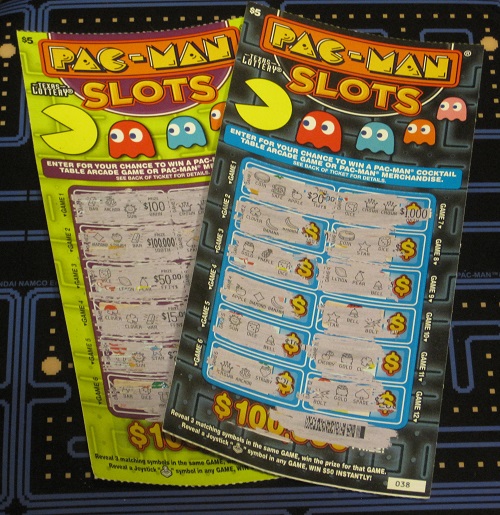 And that's all for now!  Many people give lottery tickets as Christmas presents, so if you have any gamers in your life, you may want to look out for these and maybe other video game themed lottery scratch offs in your state.  Later!  –Cary