Posted on
January 14th, 2022
by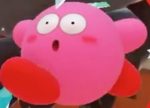 At the beginning of every year I like to take a look at the games I'm looking forward to in the coming year and write about them.  So that's what we're going to do here.  Keep in mind that this list is by no means comprehensive, though.  There will surely be games announced through the year that I will be interested in.  And some of these games might be delayed, and there will be games I may not know about yet or have forgotten about.  It's hard to keep up with all the indie games I might want to play, for instance.  But here's my list anyway.
Pokémon: Legends of Arceus
One of the problems I have with mainline Pokémon games is that they're kind of all the same.  But that's not necessarily a bad thing.  Pokémon games are geared towards kids, and with each new generation of kids comes a new generation of Pokémon games, so it's all new to them.  It just means I may not play each new game myself.  But it looks like they are shaking things up with this new title, so I may check it out.  We don't know a whole lot about it yet.  It may be one of those games that I do research on first, and then decide if I want to spend full price on it.  I might wait and ask for it as a birthday or Christmas present, too.  I do that with some games.
Pac-Man Museum+
Back in the Xbox 360 days, Namco released a collection of Pac-Man games.  Like their Namco Museums, just with Pac-Man.  Now they're doing it again for newer consoles, and this one has even MORE Pac-Man games, including console rarities like Pac-In-Time, as well as newer games like Pac-Man 256.  You can even design your own Pac-Arcade, too!  When this game comes out, I'll definitely get it right away and write a blog about it, too, because you know I would, being such a big Pac-Man fan and all.
Windjammers 2
The original title was a NEO GEO game that was like a cross between Pong and tennis with a little dodgeball thrown in, and you played with a frisbee.  And it was awesome.  The first game was re-released on newer consoles a couple of years ago, and now it's actually getting a sequel!  It's coming out soon, too, and I hope to get to review it!
Chocobo GP
Back on the PSOne, Square released a Mario Kart clone called Chocobo Racing.  It got pretty bad reviews, but I really liked it!  Sure it was no Mario Kart, but it was still fun and they implemented a lot of Final Fantasy characters and staples into the gameplay.  There were a lot of secret characters, too, including Jumping Jack from 3-D WorldRunner, an early Square NES title!  You could even customize your own racer!  So I'm really excited for this next game.
MultiVersus
This last year we got a Smash Bros. clone with Nickelodeon characters.  Now we're getting one with WB characters like Batman, Wonder Woman, Jake and Finn from Adventure Time, Steven Universe, Shaggy from Scooby Doo, and more!
Cotton Fantasy
Cotton is a series of cutesy shooters starring a witch girl riding a broom, and this past year we got a reboot of her original game as well as re-releases of classic Cotton titles.  And this year we're getting a brand new Cotton game!
Taito Egret II Mini
Last year (or the year before last, I can't remember), SEGA released a mini arcade system with a collection of their arcade titles.  I didn't get it because it was too expensive, but now Taito is doing the same thing with their arcade games, and they just announced a release in the US!  I don't know if I'll get it either, it just depends on the price.  This coming year, Taito is also going to release a small assortment of their arcade titles on consoles, but it's by no means a comprehensive collection.  It only has about 10 to 15 games on it I think.
Arcade Paradise
And speaking of arcades, I love the premise to this indie title.  You're a manager of a laundromat, but you're most interested in filling your business with arcade games!  You have to choose the best ones to have so you can make more money to buy more arcade games, and you can play them, too!  They're not REAL arcade games, but they are based on popular ones, so I'm interested to see how they play!
Rune Factory 5
The Rune Factory series is from the same folks who do Story of Seasons (formerly known as Harvest Moon).  You do farming stuff, but you also explore dungeons and fight monsters, so the farming stuff is streamlined so you can focus on the action!  I've reviewed a few of the Rune Factory games in the past.  In fact, as of this writing I'm working on a review of Rune Factory 4 Special, a re-release of the classic 3DS title.  I hope I get to review this new one, too.
LEGO Star Wars: The Skywalker Saga
It's been a while since we've had a LEGO game.  For a while we were getting a ton, but they were kind of all the same.  But it'll be nice to play another one after so long, even if the newer Star Wars movies weren't so memorable to me.  I'm surprised they didn't make a LEGO game out of The Mandalorian, seeing how popular Baby Yoda was!
Sea of Stars
This indie game is modelled after classic 16-bit RPGs.  That and the fact they got some people who worked on Chrono Trigger to do the music and such, it has me intrigued now!  They say it's a prequel to The Messenger, an 8-bit styled ninja game that I reviewed a while back.  But the only thing I remember about The Messenger was that it was way too hard.
Shovel Knight Dig
I remember seeing this game at PAX one year and was interested since it looked like Shovel Knight mixed with Dig Dug or Mr. Driller.  But since then I've played and reviewed two other Shovel Knight spinoff games: Shovel Knight Showdown (a Smash clone), and Shovel Knight Pocket Dungeon, a puzzle game.  So who knows when Dig will come out.  But I put it on this list anyway.  There are a few other things I saw at PAX a long time ago that I'm waiting on as well, like Alien Hominid Invasion and the new handheld PlayDate.  Who knows when they'll come out either.
Splatoon 3
I'm not a big fan of online shooters, but I liked the first Splatoon game so much it was my GOTY back in 2015.  Even though I felt the Switch sequel was more of the same, it was still fun.  So I'm looking forward to the third game as well.
TMNT: Shredder's Revenge
This is a new Teenage Mutant Ninja Turtles game styled after the arcade classic brawlers.  I have a history with those games (listen to my podcast if you want to know more), so I'm looking forward to this new one.  If there was ever a first game I would want to stream with my brother Jeff, this would be it!
The Legend of Zelda: Breath of the Wild 2
As much as I rag and gripe on Breath of the Wild, I spent 65 hours on it and beat it, so I must've liked it somewhat.  Since the last trailer said it was coming out in 2022, I guess I can put it on this list, since we've been waiting on it for so long.  I hope they add actual dungeons to this one.  I wonder if we'll see Metroid Prime 4 this year as well.  Nah, probably not.
Kirby and the Forgotten Land
And last but not least, it's a new Kirby game!  And for the first time ever, it's a full 3-D one, too!  In the trailer, Kirby explored an abandoned civilization.  One on hand, I'm a little tired of games and movies using the post-apocalyptic motif.  I'd be just as happy with 3D versions of standard Kirby levels.  But at the same time, this premise does have me intrigued!  At any rate, the world seems like a better place when you know a new Kirby game is coming out soon (in the Spring), don't you think?
And that's all for now!  In the comments section, let me know what you think of my list, and tell me which games YOU'RE looking forward to in 2022.  And if there is any game not on my list that you think I'd like, let me know that, too, please.  That's all for now, later!  –Cary