Posted on
March 25th, 2022
by
As you all might know, I'm a HUGE fan of Pac-Man.  Last year, I saw some Pac-Man figurines you could import that had Pac-Man and the ghost monsters surrounded by brunch and breakfast food related items.  I thought this was a pretty unique concept and really wanted them, but they were kind of expensive.  I asked for them for Christmas and didn't think I'd get them, but I did!  So now let's take a look at them!
Here is the big box they came in.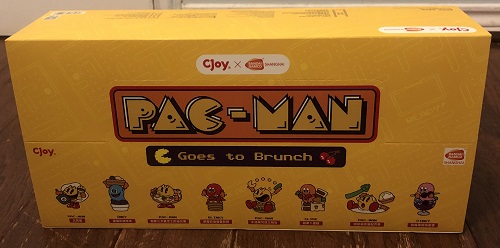 Each figure was inside its own little box.  Here's the side of one of them.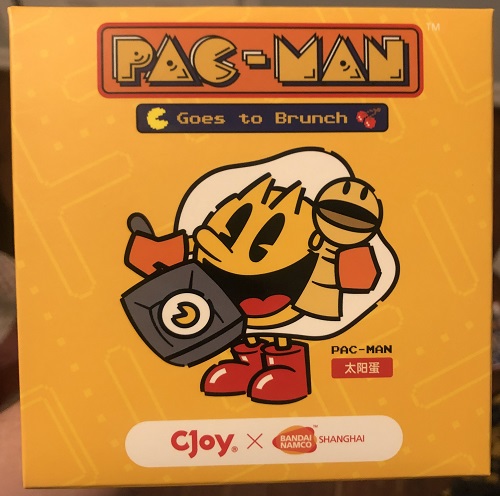 And here's the other side showing all the ones you could get.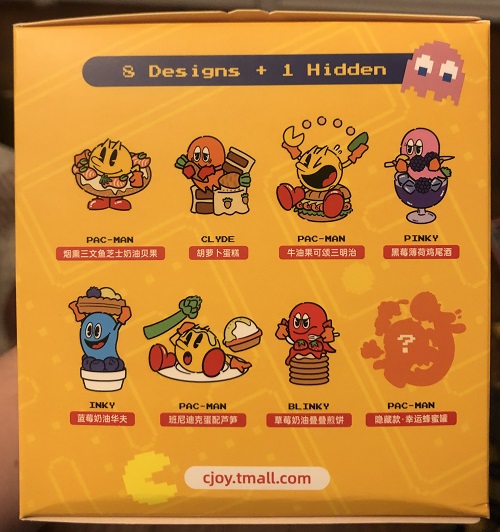 So now let's take them out of the boxes and look at them!  In each box is a different figure and a little card, too.  First is Pac-Man frying an egg.  I wonder how he got the yolk to look like that.  I'd say it's pretty dangerous of Pac-Man to dress up like an egg as well, especially during brunch time!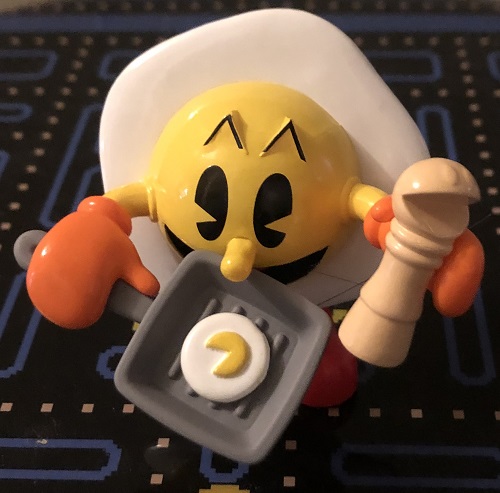 This one looks like Pac-Man got in a fight with some eggs benedict and lost!  Most of the figures come in one piece, but this was a bunch of separate pieces.  You put Pac-Man and the eggs benedict on the plate, and then have Pac-Man hold the asparagus.  Do people eat asparagus with eggs benedict?
And here's Pac-Man sitting on a sandwich.  I like how they made it look like he was juggling Pac-Dots and an avocado.
Now Pac-Man's in the middle of a bagel with lox.  I didn't even know what a bagel with lox was until I saw it as a recipe you could cook in the RPG Tales of Symphonia.  And I didn't even try it until I worked at an office a few years ago.  Never thought people would eat bagels with salmon!  Bagels just aren't as big of a thing here in the South I guess.
Aside from Pac-Man, they also had figures of the four ghost monsters from the original game.  I like that they did this, because I like the ghost monsters just as much, if not more than, Pac-Man himself.  First is Blinky about to tear into some strawberry pancakes!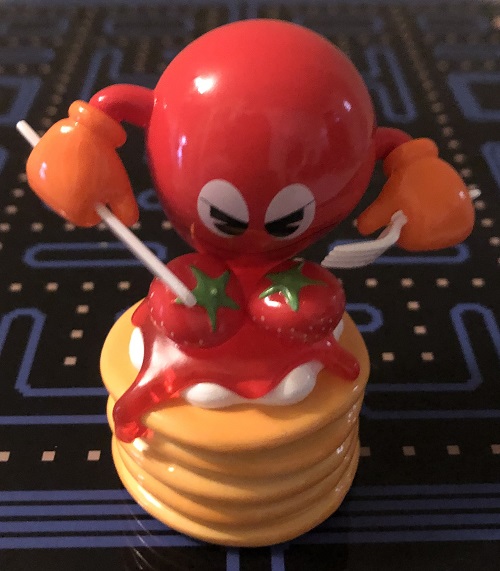 Pinky's sitting in some kind of blackberry cocktail drink, I guess?  This was another one that you had to put together.  I'd get out of that drink before Pac-Man sees you, Pinky!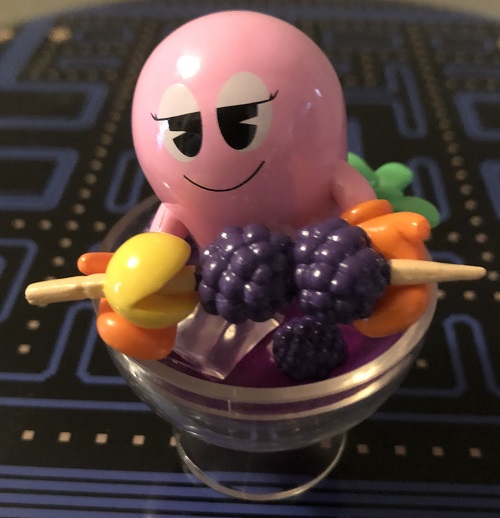 Inky's got a blueberry waffle!  I think this is my favorite figure because Inky is my favorite ghost monster and I really like blueberries.
And last is dessert with Clyde and some carrot cake.  I'm not really big on sweets, but I have to say that carrot cake is pretty good!
There was one more hidden figure that you can see a silhouette of on the box, but unfortunately I didn't get it.  But I know what it is!  It's Pac-Man surrounded by honey and he's got one of those honey dipper things and there are some bees flying around him.  Pac-Man's got an expression on his face like, "Ahhhh!  Bees!"  It's too bad I didn't get this figure, but it's probably just as well since only 8 figures could fit in a box, and I'd hate to get that figure and not get one of the ghost monsters or something!  Maybe if someone reading this has the honey figure, they could give it to me?  Yeah I know that'll never happen, but you can't blame me for trying, right?
And that's all for now!  Thanks for joining me for brunch with Pac-Man.  Anyone else hungry now?  –Cary