Posted on
June 16th, 2023
by

The newest Zelda game is out and it's hot.  And of course Nintendo released a new amiibo to go along with it and also of course I got it!  So let's take a look at it!
Here it is inside the box.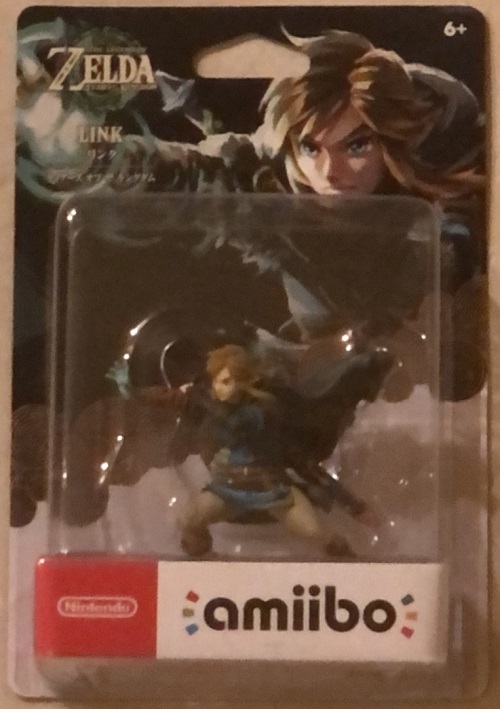 And here it is outside the box.  The figure is of Link with his weird new arm.
I'm currently playing the game right now.  It's fun and I like it a lot, but I really wish we'd get a more traditional Zelda game, as I like those better.  I want to call this new game Zelda: Nuts & Bolts because that's what it reminds me of.  Later!  –Cary