Posted on
August 9th, 2012
by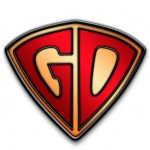 9 years ago, Father's Day 2003, GamerDad.com launched to almost immediate critical acclaim. It was a different time. Videogames were still new and just breaking into the mainstream and parents largely looked upon them with suspicion. Back then, the only websites trying to help parents understand games were based on the idea that warning and scaring parents was the way to go – forget about understanding – and the news media seemed only interested in exploiting parental and societal fears. Were games responsible for horrors like the Columbine massacre? Or the equally heinous and shocking copy-cat atrocities that occurred in Paducah Kentucky or Jackson Mississippi?  Was digital violence making the world a more dangerous place? Politicians like Hillary Clinton and Joe Liebermann thought so and they were aided and abetted by self-serving lawyers, journalists and nascent bloggers. Most of videogame's opponents doubtlessly meant well, but they all had one thing in common: The didn't PLAY games. That's where I came in.
GamerDad.com sought to review games and we compiled a mighty archive of 1000 games in a mere 5 years. I quickly became an expert and helped advise politicians and participated in webinars, articles, and in articles in newspapers, magazines, and in books. Highlights include a stint covering all media for Family Fun and Disney Family, working closely with the National PTA and American Library Association. Then I was felled by a massive heart attack. This site became GAMING WITH CHILDREN and the archive was sold to a monied startup called "WhatTheyPlay.com" (it still exists) and I was happy to play a smaller role with their "Ask GamerDad" column and this site became a place to simply blog about games. Cary Woodham, my good friend, ably ran the site for the past four years. I thank him for his service.
He's not done. He joins me, with a few others to be named later (including game developer Simon Windmill, of CoolPowers.com as our web admin and site designer).
The New GamerDad's purpose is simple:  We talk about videogames from a parental perspective. We talk about ALL kinds of games, on all kinds of devices, for all kinds of kids (toddlers to grandparents). We talk about good games and bad games, their impact on society and how they educate. The good, the bad, and the waste of time and money. Games are here. Everyone loves them and we're going to keep talking about them.  Join us – here at our home or on Facebook (GamerDad) or Twitter (GamerDadTM).
If you love videogames and see them as a bonding tool
If you worry about them and want the straight scoop from real gamers
Then welcome to GamerDad. Follow us and join the conversation.  It's time to Game with Children!