Posted on
December 6th, 2012
by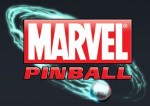 Based on the popular Marvel Comics story arc, side with Captain America and the Super Hero Freedom Act or Iron Man and the Super Hero Registration Act as you battle it out with flippers on the pinball table. Shoot up ramps and hit targets to get neutral heroes to side with your cause in this downloadable Pinball FX2 and Zen Pinball 2 add-on for PS3 and 360 (360 version reviewed here).
This pinball table is a bit more confusing than most. First of all, before it even gives you a chance to insert a virtual quarter, the game starts out with a multi-ball prologue mode. You can skip it and whatever score you got on it will be added to your total, but I didn't know it wasn't a demo mode until I checked the rules sheet. Also, the table is very, very red. There's a hint of blue here and there, but it made it hard for me to differentiate certain ramps, and looking at all that red gave me a little bit of a headache after a while. Plus I don't know much about Marvel Comics characters or their storylines, so I imagine if you are more familiar with them, the pinball rules would be easier to understand. It's still a very fine pinball table, I just think it's one of the weaker ones in the series, and nowhere near as good as one of my favorite Pinball FX 2 tables: Plants vs. Zombies.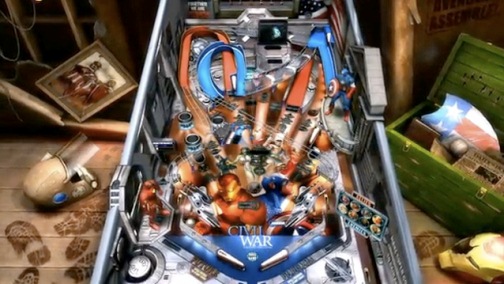 Kid Factor:
It's pinball. Easy to figure out, fairly non-violent, and family friendly. Kids who love super heroes will definitely enjoy this one, as there are plenty of favorite characters and lots of action scenes. The story starts out a little dark, though, with super villains destroying a large part of a city with a huge explosion. But the rest of the scenes just look like action figures talking to each other. All the Pinball FX 2 tables are rated E for Everyone with an ESRB descriptor of Comic Mischief.