Posted on
February 20th, 2013
by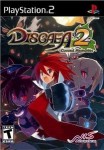 Just a heads up and mini-review about NIS America's PS2 classic Disgaea 2: Cursed Memories, which is now available to purchase and download on the PSN store for play on the PS3. The game is a strategy RPG with cartoony anime characters. Play as Adell, who lives in a cursed world where everyone has been turned into demons. To change his family back to normal, Adell summons Zenon, King of Demons. But the spell goes wrong and they get Zenon's spoiled daughter princess Rosalyn instead. Now Adell and Rosalyn must go on a madcap adventure to confront Zenon and bash a few Prinnies along the way.
Disgaea 2 is a strategy RPG. You'll tromp around battlefields in an isometric view. You and the enemy will take turns fighting in battle. When it's your turn, position your characters in optimum locations and have them attack, use spells, defend, even pick up and throw other characters! Multiple characters can even chain attacks together for a combo move. After everyone has taken their turn, brace yourself for the enemy attack! While the game eases you in with thorough tutorials, it can get pretty challenging later on if you're not prepared and experienced with these kinds of games. But anyone who enjoys tactics and strategy games such as Final Fantasy Tactics may want to check this one out if they haven't already.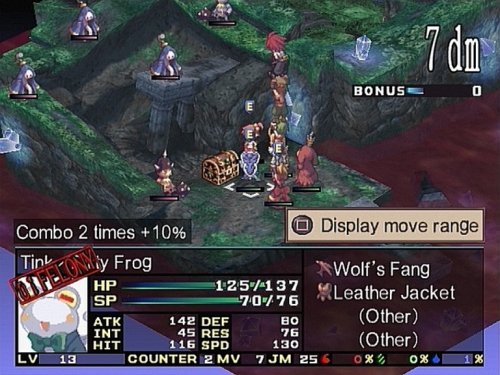 Kid Factor:
Disgaea 2: Cursed Memories is rated T for Teen with ESRB descriptors of Language, Mild Fantasy Violence, and Mild Suggestive Themes. Since the characters are sprite-based during battles, the violence isn't very graphic. Defeated enemies just disappear. Most of the suggestive themes are implied in the text and in some of the characters choice of clothing and actions. Characters curse occasionally with spoken voice, and some of the humor is a bit off-color, but it's all presented in a very campy anime way. But the best reason why this game is better for teens and older gamers is the high level of reading skill required and complex gameplay mechanics.