Posted on
April 17th, 2013
by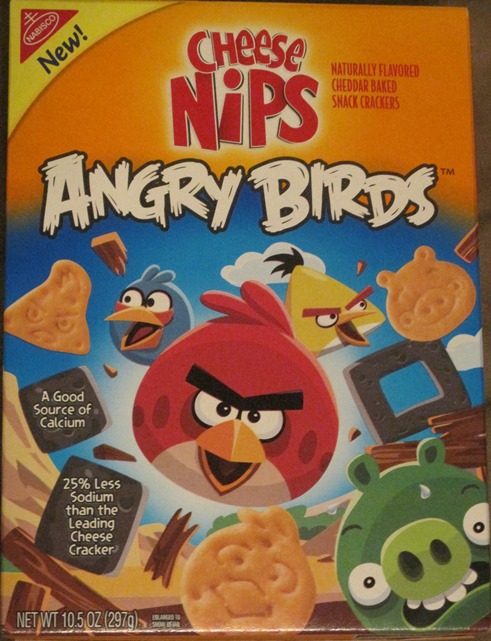 It may be a little silly for me to post this, but I just love this weird stuff. Now you can get Angry Birds Cheese Nips in stores!
Here's a closer picture of the front of the box.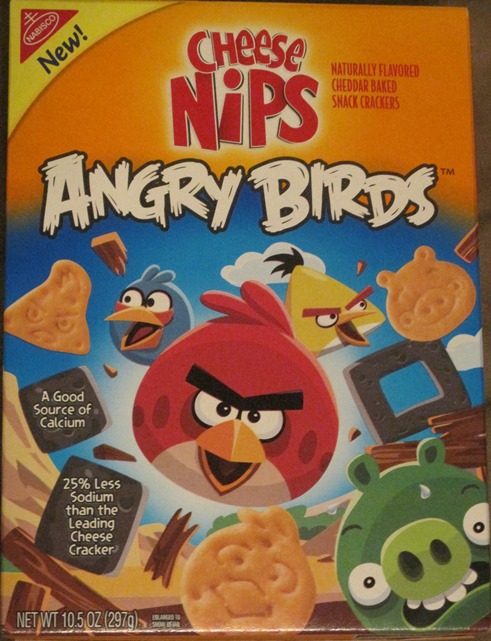 The back has an Angry Birds related word search and trivia questions.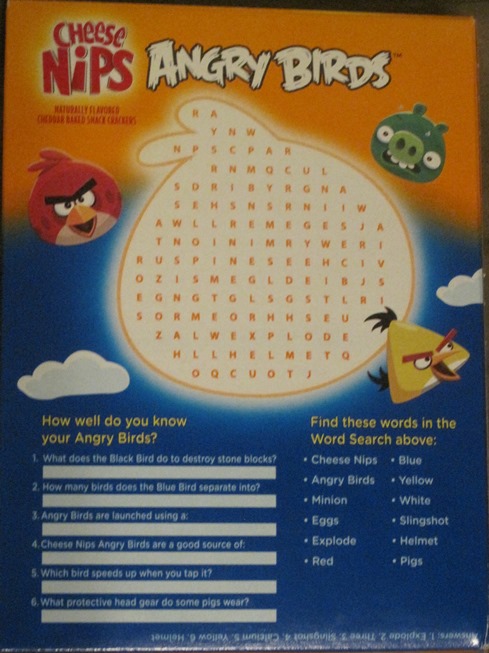 The side of the box shows all the cheese cracker shapes and which character they correlate to. I guess they had to do that because the actual cheese crackers don't look a whole lot like what they're supposed to.
And that's it! Happy snacking! –Cary