Posted on
May 24th, 2013
by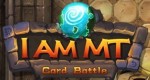 One of the things I like about reviewing games is the opportunities it gives me to learn new things. Case in point: I am MT. At first glance I thought it was just something a car would say when it needs gas. But actually, I am MT is a popular cartoon in Asia that spoofs the hugely successful World of Warcraft franchise. And it's gaining notoriety in the US, too! Now you can play a card battle game based on the cartoon with I am MT: Card Battle for iOS devices (iPad version reviewed here).
This card game is so simple; even I could figure it out. Most of the strategy comes from preparations before the battles. Before tromping into dungeons with your cards, you can arrange up to six in formation. If you earn cards in battle, you can fuse them to help your more powerful cards level up. If you have the right pieces of armor collected from battles, and your card is at the max level, you can evolve your card into a more powerful attacker. Later on you'll be able to synthesize parts to make new cards and more! Use earned coins and runes to buy goodies in the shop.
I only had two problems with this game. One small problem and one big one. The small problem is that once you are in battle, you have no control over your cards. You just watch the action passively. But the main problem I had with this game is that you always have to be online to play it. I couldn't even get past the title screen when I wasn't connected. I know some free-to-play games are like this, but a single player mode that you can play anywhere no matter what would've been nice.
But despite these problems, I still found the game surprisingly addictive and the cute characters on the cards were fun. And for a free-to-play game, it doesn't feel like they limit you or make you feel like you have to spend money to get all the good stuff. Granted, way later on in the game it wouldn't surprise me if they nickeled and dimed you a bit. If you enjoy World of Warcraft spoofs and card battles, then you should check out I am MT. It's free to play, so what do you have to lose?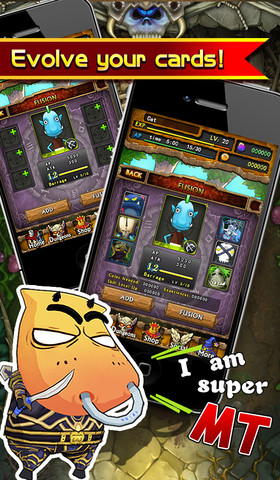 Kid Factor:
Reading skill is helpful for the text, but with good tutorials and easy to figure out gameplay, most older kids will be able to pick it up right away. Violence is minimal and kids will love the cute card characters.