Posted on
September 25th, 2013
by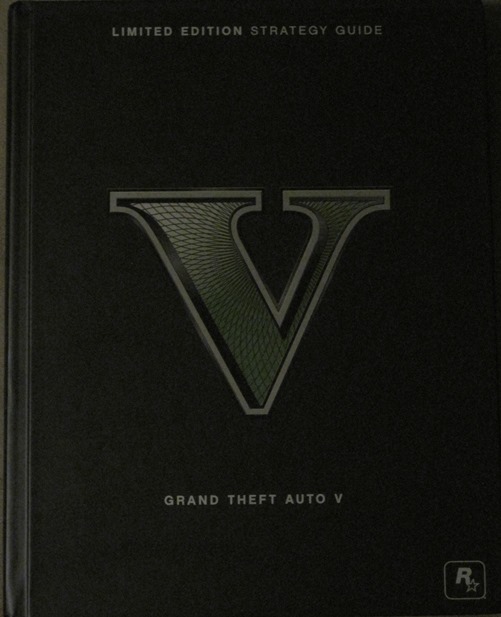 Grand Theft Auto V was recently released and is one of the biggest titles of the year for adult gamers. And if you want a strategy guide as big as the game itself, look no further than BradyGames Limited Edition guide for GTA! Click to check out snippets of what's inside.
First of all, it's a hardcover book, something you'll want to keep. Here's a bigger picture of the front of the guide.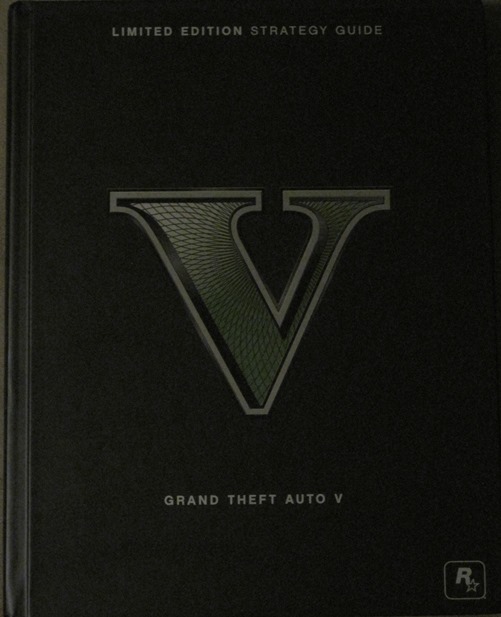 The guide itself is very well organized. It starts off by teaching you the basics of the game and what weapons and things you can use. One thing you'll notice is that on many pages, the right page has a big map of the entire area, and the left has a key telling you what places are where, or where hidden items are located, depending on where you are in the guide. Here's a sample of what it looks like:
The next section shows all the vehicles you can drive. And there are lots. Everything from cars, trucks, bicycles, motorcycles, and even planes!
The meat of the guide is dedicated to strategies on how to tackle the missions in the main storyline. Here's a sample of one of the pages. Note the map that tells you where to go, every mission page has that.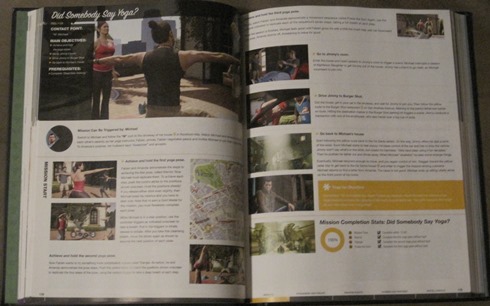 The next section of the guide has info on all the people you can interact with. In typical Rockstar Games sandbox fashion, as you go to missions, random events can occur that you can try to beat on the way. So the next section is dedicated to those side missions and how to beat them. After that are the hobbies and pastimes you can make your characters take part in, as well as locations for all the hidden items and other miscellaneous tidbits. The last part of the guide has full page color artwork of the main characters in GTAV.
Speaking of artwork, the Limited Edition Guide comes with a lithograph of the main characters tucked into a special folder.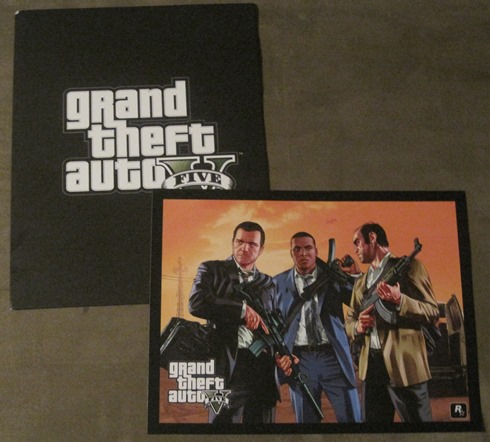 And that's all in the guide! If you are a GTAV fan, this guide is a must-have. Only problem I had is that some of the text font is a bit small, but most of it is OK. And of course, since GTAV is rated M and is meant for adults, that goes for the guide, too.