Posted on
November 8th, 2013
by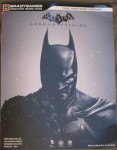 The Batman Arkham games have become quite a sensation in the past couple of years. And now you can play the newest in the series: Batman: Arkham Origins. So in honor of that, here's a quick review of the strategy guide that goes along with it. Hey, even Batman needs help every now and then, right?
The first part of the guide covers the basics, like controls and abilities, upgrades, and the Dark Knight challenges. Next are details and maps for every event in Story Mode. Here's an example of one of the pages from that section: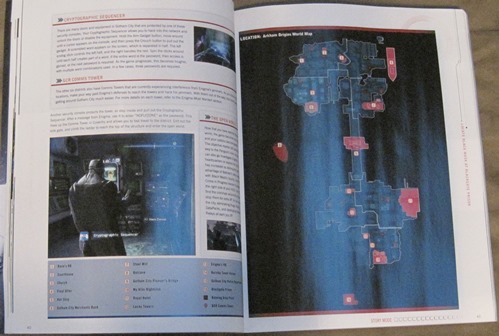 Next are side missions, which have more pages dedicated to them than Story Mode! After that is various info on Gotham City and characters. Here's an example of some of the characters in the game:
Then it finished up with strategies for challenges, multiplayer mode, and trophies and achievements. The font in the guide is a bit small for my tastes, it's slightly pricey, and I would've organized things a bit differently if it were me, but fans of the Batman games will definitely get some use out of this guide anyway. Nothing too objectionable in the guide, but it is based on a T rated game, so keep that in mind.