Posted on
June 14th, 2017
by

I just got a new two-pack set of amiibo figures, so I thought I'd share with you what they look like and such.  Apparently they're characters from a new Fire Emblem game.  You'll have to forgive me, but since I'm not much of a Fire Emblem fan, I don't have much to say about these figures.
Here they are inside the box.  They work with a new Fire Emblem game called Fire Emblem Echoes, but I don't know what they do since I don't have the game and I'm not planning on getting it.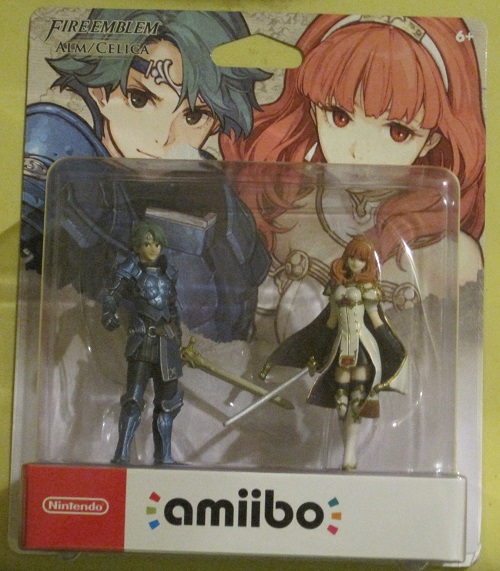 According to the box, the two characters are named Alm and Celica.  They look pretty cool, but that's all I can tell you.  Here they are out of the box.
And that's all for now!  Hopefully I'll be able to get all the new amiibo figures that are coming out later this summer!