Posted on
January 9th, 2019
by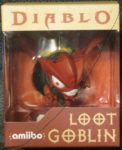 Well this kind of came out of nowhere!  I had no idea there was a Diablo amiibo (sounds like a brand of salsa).  But when I looked on GameStop's web site for release dates, I saw it there as an exclusive, so I snatched it up since I like collecting amiibo figures.  So let's take a look at this Loot Goblin amiibo.
Here it is inside the box.  One interesting thing is that this box is different from other amiibo figure boxes.
And here it is outside the box.  Pretty interesting critter.  The Loot Goblin holds a sack with gold and weapons in it.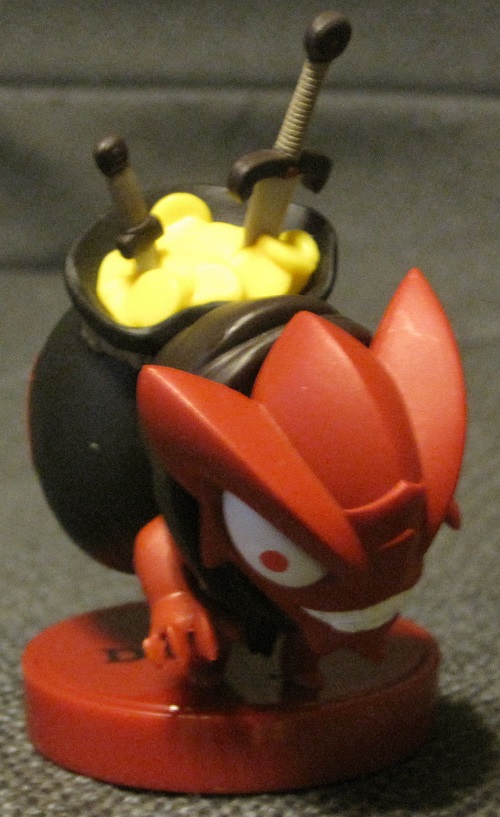 I don't really play Diablo games so I can't talk about it much otherwise.  I read the amiibo unlocks a "portal to untold riches" in the Switch Diablo game.  I don't know what that means, but maybe it makes sense to you if you play Diablo.  But that's all for now!  Later!  –Cary