Posted on
April 19th, 2019
by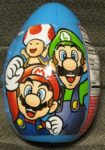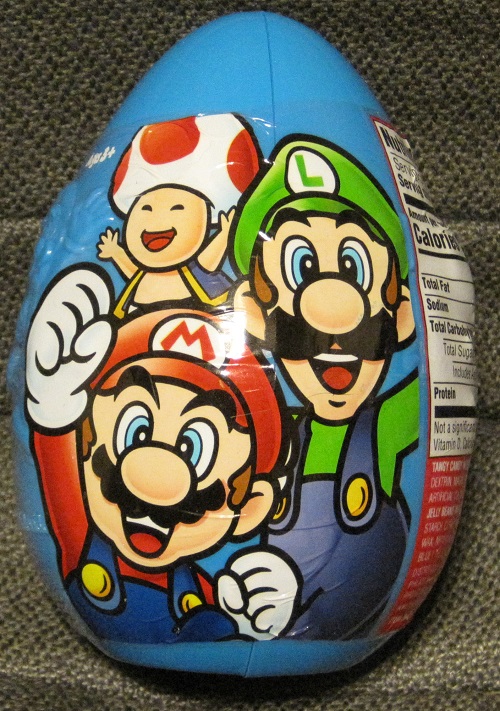 I love the Easter holiday.  I enjoy both the religious and secular sides of it.  So I was thrilled to find some Mario related Easter treats at the store.  So let's take a look at what I've found.
First is a plastic Easter egg with candy inside.  It's about six inches tall.  Here's a bigger shot of one of the sides of it.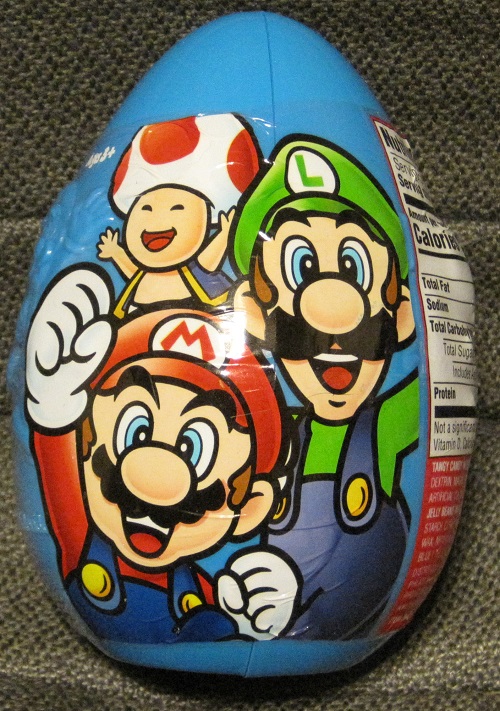 And here's the backside.  It says it has two types of candy in it: jelly beans and 'tangy candy.'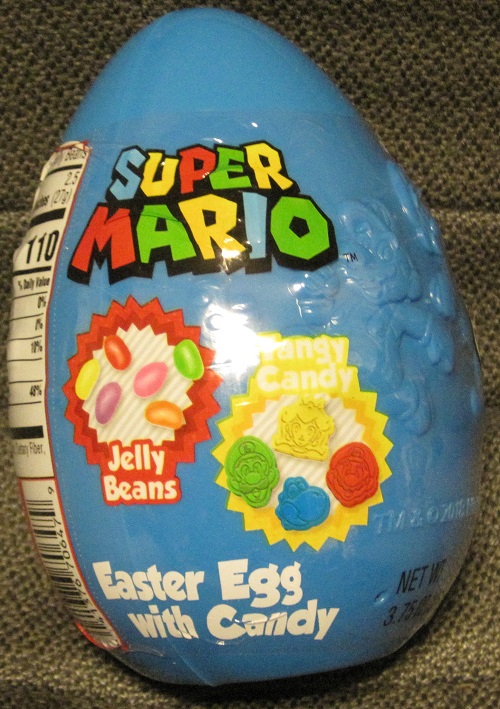 The disappointing thing about all that cool colorful artwork on the egg is that it's just a wrapper.  But luckily the plastic egg itself has raised artwork on it, too.  One side has Mario and Luigi on it.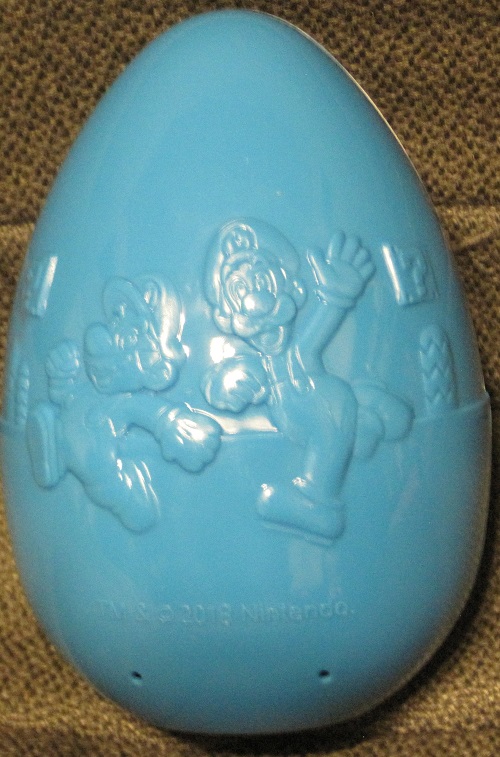 The other side has Yoshi.  I'm surprised they didn't feature Yoshi on more Easter stuff, since he lays eggs and all.
Here's the candy inside the egg.  The neat thing is that the candy is individually wrapped with Mario artwork on the wrappers as well.
The 'tangy candy' is just SweetTarts, but they are shaped like Mario character heads.  There's Mario, Luigi, Peach, and Yoshi.

I also got a Mario chocolate egg!  It was at Wal-Mart and the other egg was both at Wal-Mart and Five & Below.  Although the plastic egg was cheaper at Wal-Mart.  I didn't open the chocolate egg to take pictures of it because I figured a chocolate egg was pretty self explanatory.
And here's the back of the chocolate egg box just so you can see the artwork on it.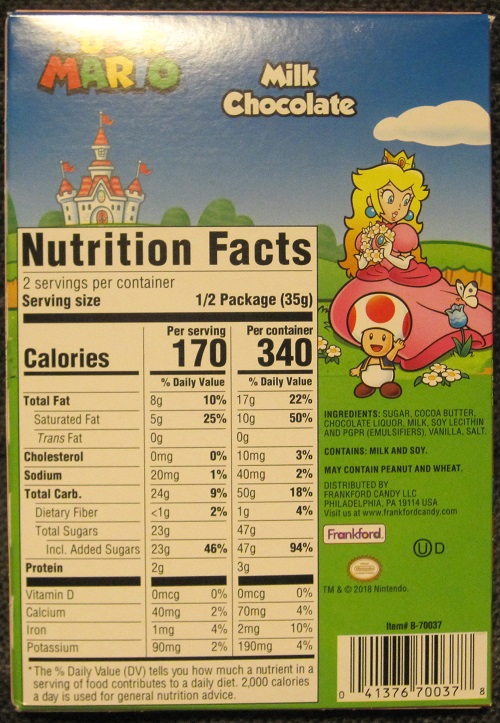 And that's all for now!  Let me know if you find any cool Easter stuff.  I was hoping to find a Mario egg decorating kit, but I didn't see any.  Maybe next year.  Happy Easter!  –Cary