Posted on
May 22nd, 2019
by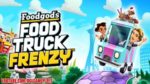 When I got the press release for this game, it said it paid homage to Atari's classic arcade game Food Fight.  Well that got me hooked right there.  Unfortunately this game has nothing to do with Food Fight, as it's just another free-to-play match three puzzle game.  But I've already downloaded it so I might as well review it.  It's also endorsed by an internet celebrity named Foodgod, who I've never heard of.  Design your avatar, pick a food truck, and match food items to serve to customers in this downloadable game for iOS and Android devices (reviewed on iPad here).
The game plays like any other match three puzzler, so if you've played anything like Bejeweled or Candy Crush, you know what to expect here.  You can upgrade your truck with the diamonds and coins you earn, and travel to new places by earning stars.  In each level you must match certain food and/or obtain a certain score to pass.  What's different is how you progress through the stages.  In most other games of this ilk, you travel to each level on a map, and can't progress until you pass the level.  But here you can progress even if you miss a level, and you don't have an energy meter that refills after a while.  But to retry a level, you must use your hard-earned diamonds to try again.  So after a couple dozen levels, progression comes to a halt.  You can also play online with others by taking turns matching food for the best score.  But I have certainly played better free match three puzzlers, as this seems to take a step or two backwards in the gameplay department as well.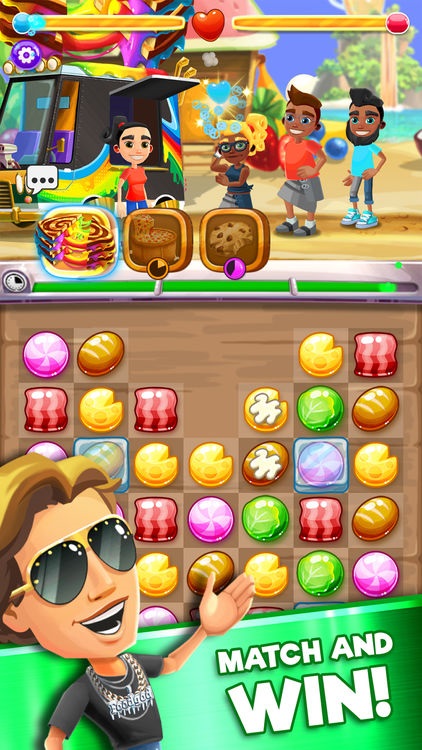 Kid Factor:
Nothing violent or objectionable here.  Reading skill is helpful for the text, and parental supervision is recommended for the in-game ads and purchases.