Posted on
July 29th, 2019
by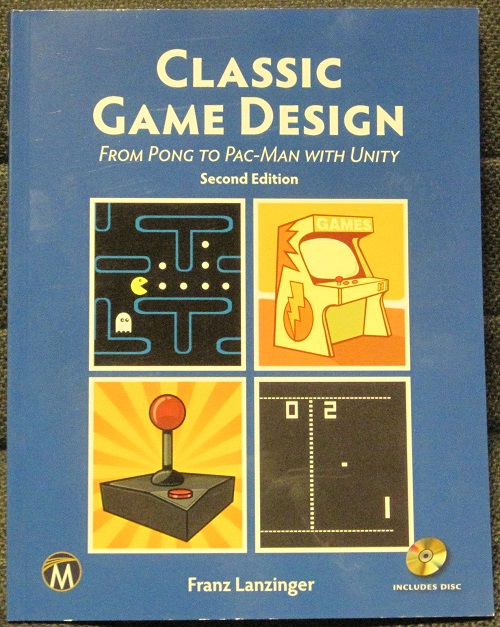 Earlier this year when I went to PAX South, one of the booths I set up a meeting with was Mercury Learning Books.  They publish all sorts of educational reading material about how to make games and other electronics.  I reviewed a few of those books a while back, which you can read about here.  I think my favorite of the books I reviewed was Classic Game Design: From Pong to Pac-Man With Unity.  It was written by the same guy who made the Atari arcade classic Crystal Castles, and it was written so well that I bet I'd be able to make classic arcade styled games if I followed the steps in the book.  One of the things I was worried about is if the information would become outdated in the books, but I guess I don't have to worry about it anymore because they made a second edition of it!  The Mercury Learning folks sent me that book, too, so I think I'll do a quick review of it as well.
The book introduces you to classic arcade games as well as the programs you'll download to code your own.  These include free versions of Unity, Javascript, GIMP, Blender, Audacity, and more to create graphics and sound.  The book explains how to download and install them, too.  Each subsequent chapter features a different classic arcade game, like Pong, Breakout, Space Invaders, Scramble, and Pac-Man.  After a brief introduction of each game, the book goes on to explain how to code your own versions of those titles with step by step directions.  It concludes with an index of other tools and instructions to use when coding, as well as an included DVD with files that will be useful as you read and learn.  Here is a bigger picture of the front of the book.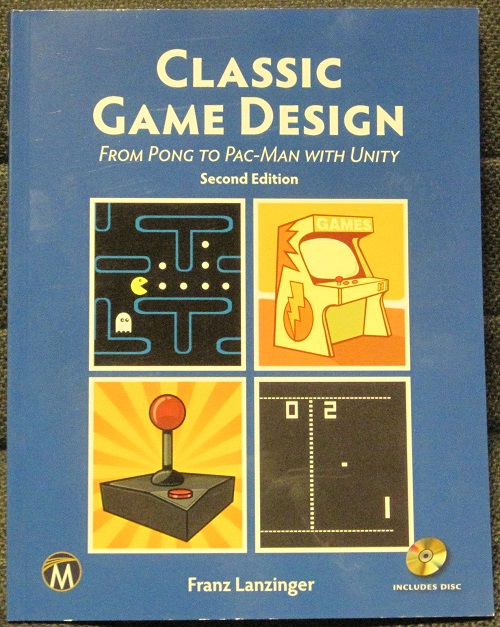 The only problem I had with this book as well as the first edition is that while they say you don't need to know anything about coding and programming to use it, I think I'd prefer to have some prior knowledge of those programs, just for my own sake.  For instance, if I made a mistake in the code I just copied from the book, how I would I know where to look for the error?  Also I don't know how much room for creativity they give you in this book when coding.  But even so, if I didn't have a full time job and needed to sleep, I'd definitely try and make the games found in this book.  I think I could do it!  So if you've ever wanted to dabble in creating your own classic games, this book is a good place to start.
I don't really have time to compare page by page to see what's different in the first and second editions, but there is one obvious difference in the second one.  The pictures are in full color!  They really make the images pop, and give the book an even more professional feel.  I used to be in the printing business, so I know how expensive color is, so I'm really impressed they did this.  Here's an example of one of the color pages.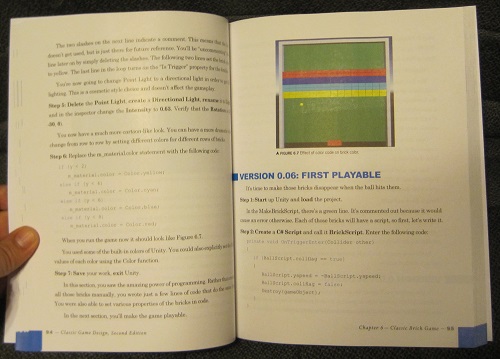 And that's really it.  If you have an interest in making games, programming, or other electronics, I'd suggest checking out Mercury Learning Books.  They'd make a great companion to any college student's computer curriculum (college professors should look into these books, too), and I've been impressed with the ones I've seen so far!  –Cary