Posted on
February 14th, 2020
by
Got a couple of new amiibo figures recently.  Both are from Smash Ultimate and are echo characters: Dark Samus from Metroid and Richter from Castlevania.  Let's check them out.
Here they are in their boxes.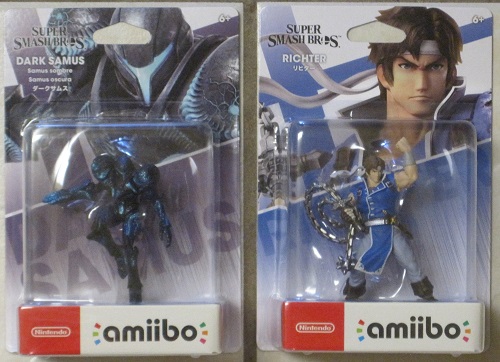 And here they are out of the boxes.  A match made in heaven…well not really.
Not much else to say about these guys.  I like how Dark Samus is kind of sparkly because of the phozon its supposed to be made of.  And technically Dark Samus isn't blue, but has blue highlights.  OK that's all for now!  Later!  –Cary