Posted on
April 22nd, 2022
by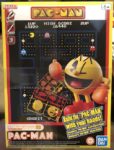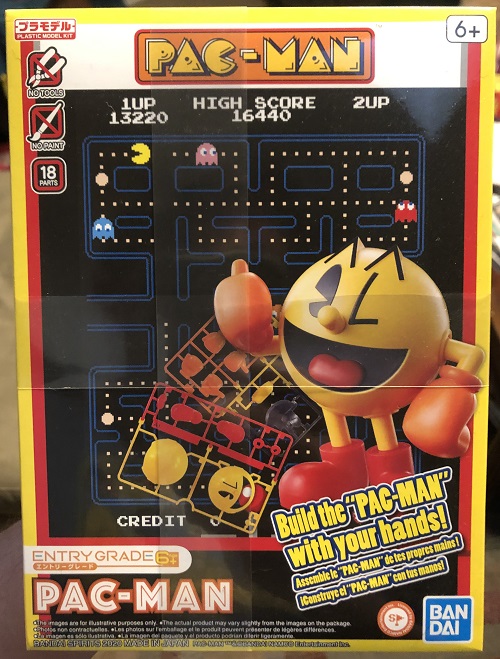 A while back I bought a couple of Pac-Man model kits and figurines that I found on sale, so I though I'd write about them here.  You all know how I like Pac-Man!
The first one is just a simple model kit where you put together a figure of Pac-Man that's a little bit bigger than an amiibo.  It's a great model for beginners, as it requires no glue or paint, and is pretty easy to put together.  Even so, I had my brother Jeff help me with this one because I'm horrible at these kinds of things.  But it still looked pretty easy.  The hardest part was probably the feet since they were at an angled pose.  Anyway, here's a bigger picture of the box.  Since it was sold internationally, the translation on the box isn't quite as good.  But I love how it says, "Build the Pac-Man With Your Hands!"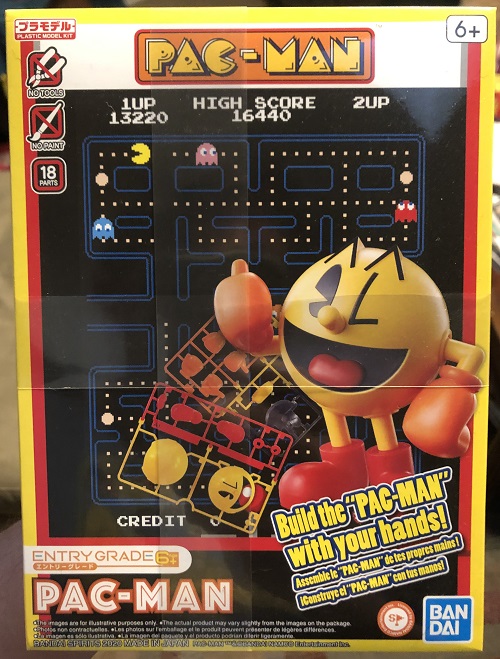 Here's the parts that you punch out and snap together.  Again, pretty easy with not too many little pieces.
The instructions are in full color and have pictures showing you how to put it together step by step, so that's nice.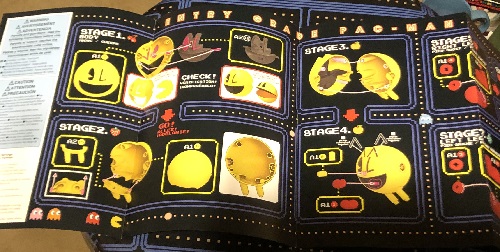 And here it is all put together!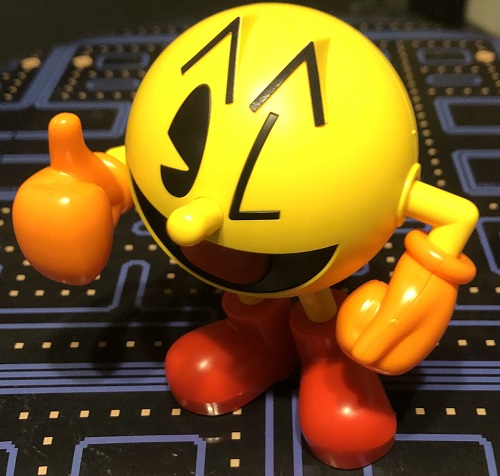 I also got another Pac-Man figure but I haven't taken it out of the box.  I also got it on sale and it's not a model so it's already put together.  But it's very posable and has lots of parts you can interchange, like making Pac-Man's face have a winking eye or not.  Or having him hold separate things like cherries or a ghost monster.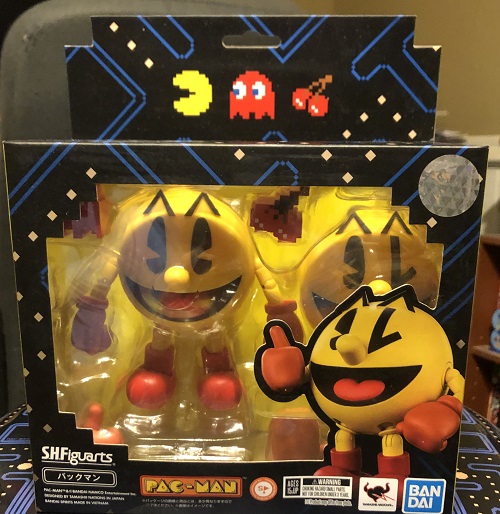 And here's the back of the box showing all that's in there.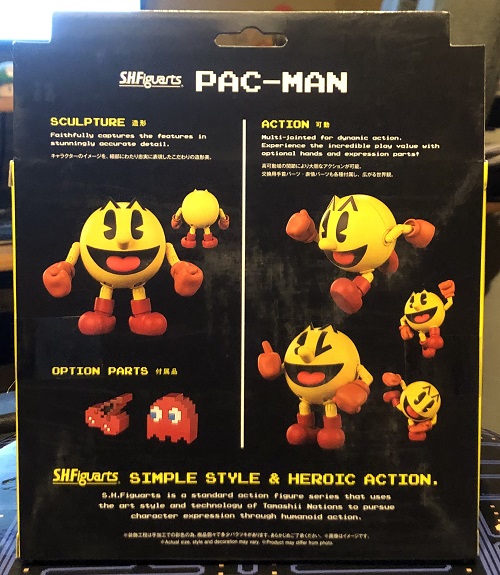 And that's all for now!  I hope you enjoyed looking these Pac-Man models and figures with me!  Later!  –Cary