Posted on
April 28th, 2023
by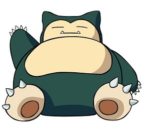 We've talked about Pokémon a lot in previous podcasts.  In fact, I've even said we could do a whole podcast about Pokémon.  Well, this is that podcast!  All my brothers were really into Pokémon when they were kids, but none so much as Jeff, so he's with me again for this one.  Please click on the link and give it a listen if you can.  I'd appreciate it.
Pizza Pixel Podcast Episode 15: Top Five Favorite Pokémon Games
In the comments section, tell me YOUR favorite Pokémon characters and games!  Thanks so much for listening!
PROTIP: Did you know some of our podcasts have secret songs?  Have you found any yet?  Well this is one of those podcasts that has a secret song, so try to find it.  Granted, it's not hard to find a secret song on a podcast, so just listen long enough and you might find them!