Posted on
January 22nd, 2013
by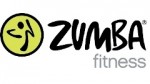 At the beginning of the year, many people make resolutions to lose weight and get in shape. But by the end of the first month, a lot of those people end up breaking that resolution. So here's a couple of Zumba Fitness video game related stories and videos to help inspire everyone to keep their resolutions to stay fit throughout the whole year!
First is a snippet of a press release about two people who took a 90 day challenge with one of the Zumba Fitness video games. You can find links to videos of their stories, too.
EDISON, NJ — December 4, 2012 –- Two contest finalists are leading healthier, more active lifestyles courtesy of the Zumba® Fitness Rush video game. Majesco Entertainment Company (NASDAQ: COOL) is proud to share the life-changing results of the 'Zumba Fitness Rush 90 Day Challenge.' With a combined weight loss of 79 pounds in only three months, Rush Challenge finalists Shad and Daisy have demonstrated that the Zumba Fitness video games are engaging and effective tools that can help anyone reach their personal fitness goals.
Watch their on-camera transformations and inspiring weight-loss videos: Shad's Story and Daisy's Story.
"We started the Rush Challenge with three simple words: Commit, Achieve, Inspire," said Liz Buckley, General Manager, Zumba Fitness Video Game Franchise, Majesco Entertainment. "Shad and Daisy exemplify what's possible when you commit yourself to a fitness program. Both not only achieved, but surpassed, their original 90 day weight loss goals, and in turn are inspiring others with their experiences. We design every Zumba video game to provide an exhilarating, effective at-home workout that helps real people like Shad and Daisy realize life-changing results."
People across the country submitted video entries sharing their personal fitness goals in the Zumba Fitness Rush 90 Day Challenge online contest. The two winning finalists — Shad, a stay-at-home dad from Aurora, Illinois, and Daisy, a Disaster Housing Inspector from Winchester, Virginia — received a "fitness toolkit" that included: a Kinect™ for Xbox 360® bundle, the Zumba Fitness Rush video game, an HTC Radar smartphone, a subscription to Zumba's lifestyle magazine Z-Life, a customized digital scale and a personal visit from celebrity Zumba instructor Melissa Chiz. After 90 days of working out with the Zumba Fitness Rush video game and making healthier diet choices, Shad lost 52 pounds and Daisy shed 27 pounds!
"I haven't weighed less than 300 pounds since high school; that was over 10 years ago," confessed Shad, Rush Challenge finalist. "Zumba Fitness Rush helped make my dream of a healthier weight a reality."
With more than eight million Zumba Fitness video games sold worldwide, players everywhere are losing themselves in the music with a fun, effective workout that offers "exercise in disguise." Zumba Fitness Rush, Shad's and Daisy's game of choice, invites players to Feel the Rush™ with Kinect for Xbox 360 exclusive content across routines, venues and instructors. Voice commands, online functionality and post-launch downloadable content round out the feature set. This holiday, the newest addition to the hit franchise, Zumba Fitness Core, offers targeted choreography that helps players sculpt and tone their abs through an exhilarating total-body workout. Core features an array of new features including 40 new routines and songs from hot artists like Sean Paul and Enrique Iglesias, 33 international dance styles, nutrition tips, enhanced progress tracking and fitness goals.
ZUMBA INSTRUCTOR HEROES
And here's another video from the makers of the video game about some inspiring Zumba Fitness instructors. Click here to see it.
ZUMBA FITNESS REVIEWS
And here are links to my Zumba Fitness video game reviews. I've reviewed all of them except for the one on Kinect.