Posted on
January 23rd, 2013
by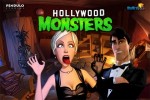 What if the monsters in Hollywood movies were actual actors, and living among us? And what if these monsters were tired of the roles they were typecast as, and wanted better movie parts? In this point and click adventure on iPad, play as Dan and Liz, two newspaper reporters investigating a possible monster rebellion.
As with any point and click adventure, you'll explore various locations, pick up items, and solve puzzles by using items. Gather clues by talking with people and selecting the right phrase to say. Of course, since this is an iPad game, the point and clicking is done with your finger on the touch screen. If you need any advice, the narrator can help you out by clicking on the light bulb icon.
While I couldn't really get into the game myself personally, if you enjoyed point and click adventures like Maniac Mansion, you should like this one, too. Sometimes saving your progress was a bit confusing, and I've heard of people having trouble with the game freezing. But otherwise, it seems like a quality download title, especially for the price.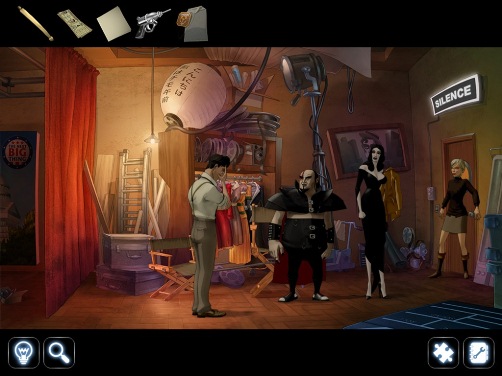 Kid Factor
Hollywood Monsters has an App Store rating of 9+ with descriptors of Infrequent Horror themes and Infrequent acts of violence. But because of the complexity of the gameplay and reading skill required, it's best enjoyed by older gamers anyway.