Posted on
January 30th, 2013
by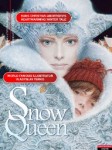 Snow Queen is an interactive storybook based on Hans Christian Andersen's classic fairy tale. You can download it on iPad. It tells the story of two friends Gerda and Kai, and how Gerda rescues Kai from the Snow Queen's icy palace.
The story is written in a rather classical way and is probably very close to the original tale. Slide your finger to flip pages. On the pages with words, you can tap on a mouse holding a book to have a narrator read the story, or tap again to read it yourself. On some pages are illustrations with interactive items to click on. Some picture pages even let you put them together like a jigsaw puzzle, or color them in with paints.  You can tap on a menu on the bottom of the screen to adjust volumes and view interactive hotspots.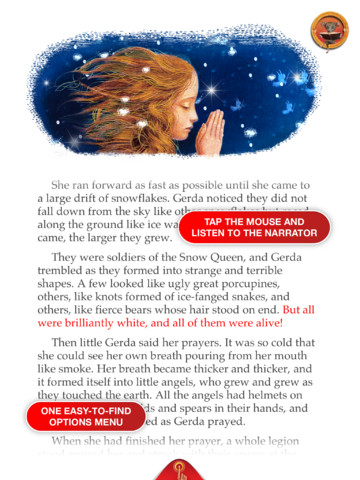 Only problem with this storybook is that on the first page, there were a couple of scenes I could zoom into but couldn't figure out how to get out of. And the narrator can sound a bit emotionless at times. But those are minor quibbles. Snow Queen would make a good bedtime story for elementary school-aged kids, as it is a bit long. Although I still say nothing beats reading to your kids from an actual book.