Posted on
January 31st, 2013
by
Hey there! G.P. the GamerPuppet here. Way back in July of last year, Cary pre-ordered the Ni no Kuni: Wizard's Edition, which was only available on Namco Bandai's Web site. Well it finally came in the mail recently. I hear it was really hard to get, too. So let's take a look and see all the cool stuff inside!
Ni no Kuni is a Japanese RPG for the PS3. What makes this one special is the characters were designed by Studio Ghibli, a famous Japanese animation studio. Cary is a big fan of Ghibli's work, and even wrote a blog about it recently. The game is about a polite boy named Oliver, whose mother recently passed away. While grieving, one of Oliver's plush toys that his mom gave him comes to life, introduces himself as Drippy, and takes Oliver to another world full of magic and monsters. Here Oliver will stop an evil being that threatens both worlds, and maybe even save his mother in the process.
Anyway, here is the big box the Wizard's Edition comes in.
The Wizard's Edition also comes with a hardcover book, designed to look like the spellbook Oliver uses in the game. This book is really nice, and even has a glass jewel looking thing in the center of it. The book is probably what made the Wizard's Edition so expensive.
The inside of the book is just an extension of the instruction manual, with descriptions of every spell in the game, as well as all the items, monsters, and locations. But it's pretty darn huge at over 300 pages! Cary wished the text wasn't so small, but other than that, it's pretty neat. Here's a peek at one of the pages.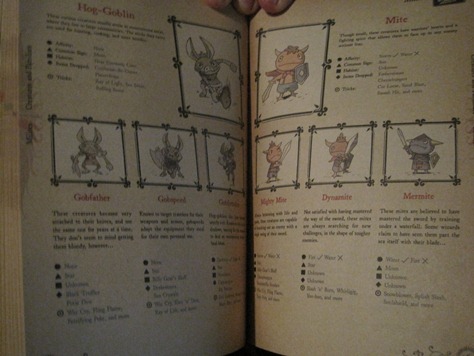 The Wizard's Edition also comes with a little plush toy of Drippy.
And of course, here's the all-important game. Cary's only a couple of hours into it, but is enjoying it so far.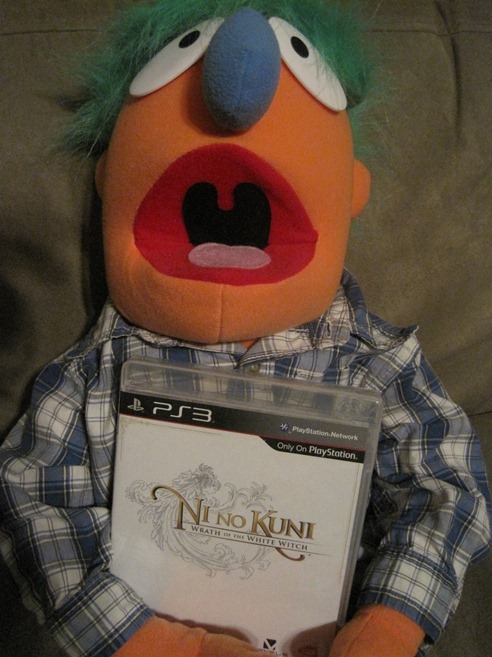 You also get a Ni no Kuni soundtrack CD and collectible gold coin.
Last is this lithograph art thing.
And that's all. Hope you enjoyed this unboxing!