Posted on
January 29th, 2021
by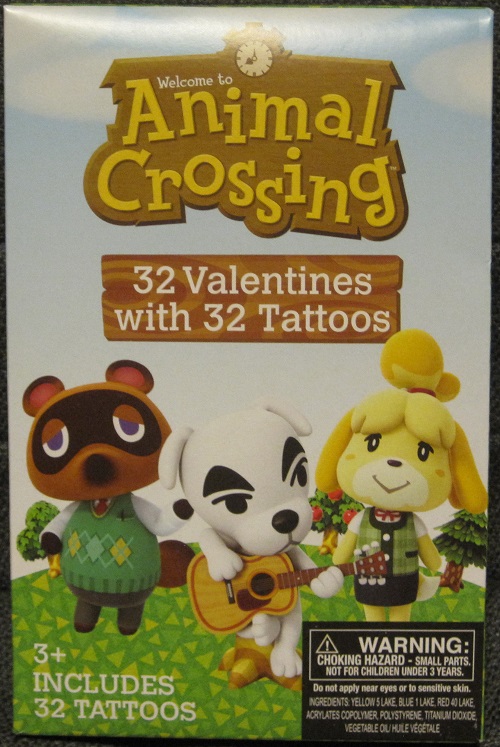 Nintendo's Animal Crossing game franchise got a big boost in popularity this past year thanks to the release of Animal Crossing: New Horizons right in the beginning of the COVID pandemic.  It was just what a lot of people needed, including myself.  But I've always been a big fan of the series.  Anyway, the recent popularity of the game is probably why they now have Animal Crossing Valentines!  You know, they're like the ones you used to give out to classmates in elementary school, or maybe you have kids who do that now.  Anyway, I found these at a Kroger grocery store, so let's take a look at them!
Here's a bigger picture of the front of the box.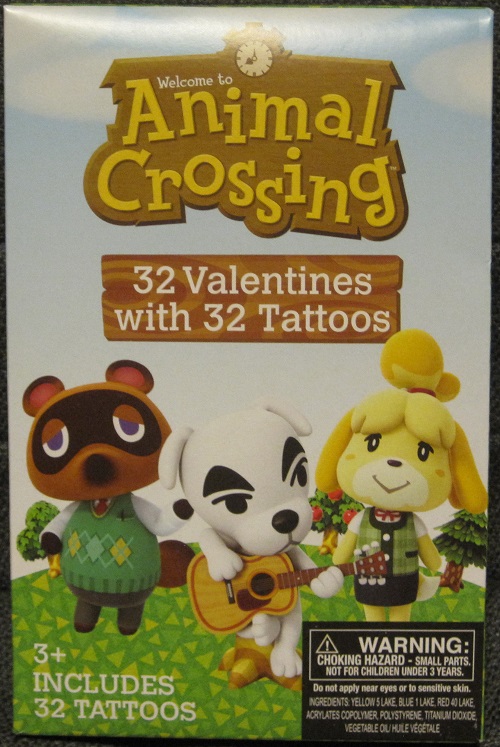 And here's a shot of the back of the box.  Looks like there are eight different Valentines plus mini temporary tattoos to give out as well.
I have to say I'm not very impressed with the cards, though, as they just have generic Happy Valentine's Day messages on them, but I guess you can't expect too much from these things.  I was still surprised and happy to see them.  They also had the Super Mario Valentines from last year, too.  Here are links to my past two Mario Valentines articles as well.  Happy Valentine's Day to you!